Research Librarian - Linda Hall Library
Location: USA - MO - Kansas City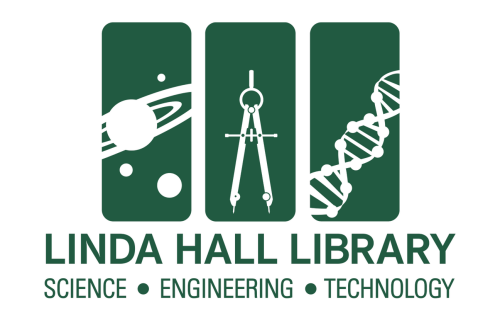 Work Where Science Lives
Research Librarian

Linda Hall Library, one of the world's foremost independent research libraries devoted to science, engineering, and technology, is seeking a to join its Special Collections and Public Services team.
JOB PURPOSE
The Research Librarian is responsible for the provision of highly specialized, in-depth, and/or mediated reference service for patrons needing advanced, research-intensive assistance in the use of the Library and its collections in collaboration with colleagues in the Collections and Reference division. Additionally, the Research Librarian will be the primary point of contact for three research intensive patron groups: Library fellows, adult learning (ALI) course instructors, and users of the Library's corporate borrowers program.

KEY ACCOUNTABILITIES/ESSENTIAL FUNCTIONS
Provide highly specialized, intensive, and in-depth research and reference service for patrons, fellows, corporate borrowers, and ALI course instructors needing advanced assistance in the use of the Library and its collections.
Generate research tools and finding aids to assist patrons in discovery of collection content designed at facilitating advanced research.
Provide on-site guidance for the Reference Assistants.
Offer library orientation and instruction for fellows, ALI instructors, and corporate borrowers either in the library or in local institutions as needed.
Participate in general collection development, circulation processes, and resolution of difficult document delivery citations, as needed.
Other duties as required.

Requirements
MLS from an ALA-accredited library and information science program.
3-5 years experience in an academic research library or similar setting.
Working knowledge of Microsoft Office products.
Familiarity with Library of Congress classification; knowledge of ExLibris library automation software; background in science and engineering; familiarity with at least one foreign language is desirable.
WORKING CONDITIONS
Work is performed in a normal library environment.
Ability to work outside standard work hours as needed.
COMPANY VALUES/STATEMENTS
The Linda Hall Library is an Equal Opportunity Employer and does not discriminate on the basis of race, religion, color, sex, gender identity, sexual orientation, age, non-disqualifying physical or mental disability, national origin, veteran status, or any other basis covered by appropriate law. All employment is decided on the basis of qualifications, merit, and business need.
The Linda Hall Library is an Equal Opportunity Employer M/F/D/V.
Application instructions:
View the full job description and apply online at https://www.lindahall.org/about/careers/career-opportunities.
This is a one-step application process. Please submit your résumé and a recruiter will review it and contact you if we are interested in your candidacy. A cover letter is not required. If we need a cover letter or writing sample, we will request it from you.