Research Librarian - Linda Hall Library
Location: USA - MO - Kansas City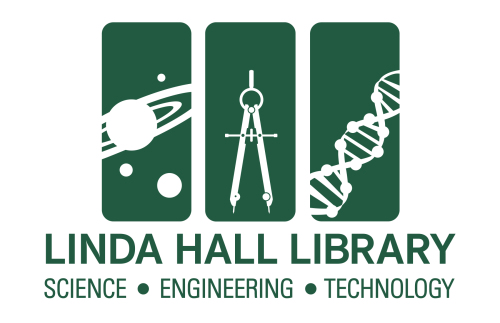 Work Where Science Lives
Linda Hall Library, one of the world's foremost independent research libraries devoted to science, engineering, and technology, is seeking a Research Librarian to join its Special Collections and Public Services team.
JOB PURPOSE
The Research Librarian is responsible for the provision of highly specialized, in-depth, and/or mediated reference service for patrons needing advanced, research-intensive assistance in the use of the Library and its collections in collaboration with colleagues in the Collections and Reference division. Additionally, the Research Librarian will be the primary point of contact for three research intensive patron groups: Library fellows, adult learning (ALI) course instructors, and users of the Library's corporate borrowers program.
KEY ACCOUNTABILITIES/ESSENTIAL FUNCTIONS
-Provide highly specialized, intensive, and in-depth research and reference service for patrons, fellows, corporate borrowers, and ALI course instructors needing advanced assistance in the use of the Library and its collections.
-Generate research tools and finding aids to assist patrons in discovery of collection content designed at facilitating advanced research.
-Provide on-site guidance for the Reference Assistants.
-Offer library orientation and instruction for fellows, ALI instructors, and corporate borrowers either in the library or in local institutions as needed.
-Participate in general collection development, circulation processes, and resolution of difficult document delivery citations, as needed.
-Other duties as required.
EXPERIENCE AND QUALIFICATIONS
-MLS from an ALA-accredited library and information science program.
-3-5 years experience in an academic research library or similar setting.
-Working knowledge of Microsoft Office products.
-Familiarity with Library of Congress classification; knowledge of ExLibris library automation software; background in science and engineering; familiarity with at least one foreign language is desirable.
CORE CAPABILITIES
1. Teamwork: Demonstrates a capacity for internal and cross-departmental communication and cooperation. Works cohesively with others, actively participates within groups to achieve organizational goals.
2. Flexibility: Easily adapts to change and modifies behaviors to deal effectively with adjustments in workflows, work environment, and organizational goals.
3. Patron Focus: Creates a welcoming environment for patrons. Listens carefully, asks questions, and responds to inquiries in a thorough manner. Views Library operations through the patron's perspective.
4. Gathering Information: Thoroughly investigates questions and situations to collect and organize relevant information in a way that is understandable and usable.
5. Presenting Ideas: Effectively shares information in a variety of settings ranging from one-on-one meetings to group presentations and tours.
6. Writing Skills: Writes clearly and succinctly to share important information and create a desired effect. Demonstrates effective use of grammar and checks work for errors.
7. Technology Proficiency: Demonstrates proficient use of the tools, equipment, devices, and software applications required in the role. Keeps up with new technology and software applications associated with a field of work. Learns technical skills quickly.
WORKING CONDITIONS
• Work is performed in a normal library environment.
• Ability to work outside standard work hours as needed.
Culture and Perks
• Tranquil Environment: Work in an atmosphere of learning, a space that is conducive to both quiet contemplation and spirited collaboration. With over 220,000 square feet of library space, the Library offers large workspaces with natural light and views of the verdant Linda Hall Arboretum.
• Generous Paid Time Off: Full-time employees enjoy a rich paid time off benefit and a holiday schedule that includes two floating holidays. Unlike many public libraries, it is closed weekends and most evenings and offer flexible schedules.
• Robust Retirement Plan: The Library invests in the future of its employees and offers a substantial contribution to retirement savings in the form of an employer contribution and a match.
• Commitment to Learning: Linda Hall Library encourages lifelong learning and advances professional development in the forms of training, conferences, professional memberships, and other development opportunities.
• Comprehensive Benefits Package
• Unbeatable Location: Linda Hall is in the cultural heart of the city, within walking distance to Kansas City's leading museums, verdant fountains and parks, and top local restaurants and shopping destinations.
COMPANY VALUES/STATEMENTS
The Linda Hall Library is an Equal Opportunity Employer and does not discriminate on the basis of race, religion, color, sex, gender identity, sexual orientation, age, non-disqualifying physical or mental disability, national origin, veteran status, or any other basis covered by appropriate law. All employment is decided on the basis of qualifications, merit, and business need.
The Linda Hall Library is an Equal Opportunity Employer M/F/D/V.
Application instructions:
Apply online at https://www.lindahall.org/about/careers/career-opportunities
This is a one-step application process. Please submit your résumé and a recruiter will review it and contact you if we are interested in your candidacy. A cover letter is not required. If we need a cover letter or writing sample, we will request it from you.