Reference, Instruction & Archives Librarian - Dominican University of California
Location: USA - CA - San Francisco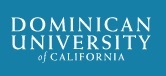 Title: Reference, Instruction, and Archives Librarian
Department: Library
Division: Library
Reports to: Associate Director, Library
Status: Exempt; Full-time, 12 months

The Dominican University of California is looking for an imaginative, versatile, and enthusiastic librarian with archival expertise who loves teaching and has a deep commitment to helping students succeed. Included in this position is the opportunity to oversee the university archives collection and use the archives as a teaching, programming, and outreach tool. We have a beautiful campus, supportive community, and diverse student population, with a special commitment to first generation and under-represented college students.

This is a twelve (12) month, non-tenured faculty position starting in July 2020. This position will provide reference assistance and teach information literacy skills for select general education courses as well as teach discipline-specific information literacy skills as a liaison to academic departments. The librarian will provide one-on-one help to students, and work with faculty to develop information literacy in academic courses. In addition, the position will oversee the University Archives as a teaching, exhibit, and programming resource, working with faculty and staff in various departments to incorporate archives in classes and campus exhibits and events. This position supervises a part-time Archival Assistant to help in fulfilling requests for materials and processing archival collections, as well as occasional interns. Occasional evening and weekend shifts are required.

Responsibilities
Teach and develop in-person and online information literacy, lectures, tutorials, and workshops to expand students knowledge and use of continually evolving skills required to find and evaluate information.
Serve as a liaison to academic departments, promoting faculty awareness, use, and development of library resources and working with faculty to embed information literacy at the course level.
Provide research assistance in person at the reference desk, in one-on-one appointments, and online to students, faculty and community members in all subject disciplines.
Engage in professional development activities in support of the library, the information literacy program, and archives.
May participate in the University shared governance structure and serve on faculty governance committees, as appropriate.
With the help of the Archives Assistant, maintain the physical, digital, and intellectual control of the archives in accordance with accepted professional standards and practices, including creating online finding aids and maintaining holdings in the Dominican Scholar repository.
Curate exhibition spaces on campus including the Rosenberg Reading Room located in the Alemany Library as well as Legacy Hall located in Edgehill.
Use the University Archives and other primary sources to build critical thinking and information literacy skills, making students more engaged learners and better informed citizens.
Foster and maintain partnerships with academic and administrative offices on campus and the wider Dominican community with regard to archival materials, research methods, and campus history. With the help of the Archives Assistant, maintain a system for fulfilling requests for archival materials including all related statistics.

Qualifications
Master's degree in Library Science from an ALA-accredited school
Demonstrated teaching experience or familiarity with the pedagogical skills required to teach information literacy at a university level
Demonstrated ability to provide effective reference assistance to patrons of a research–oriented academic library
Demonstrated experience with archives and an understanding of current best practices in the creation of records for archival materials; demonstrated experience accessioning and processing collections; and ability to perform physical activities associated with the archival environment
Excellent organizational and project management skills
Ability to work as a team member and to participate effectively in a collegial academic environment

Preferred Qualifications
Substantial teaching experience, particularly at a university level
Experience doing Encoded Archival Description (EAD); familiarity with the Online Archive of California; experience working with Microsoft Office applications; experience supervising others; ability to work independently in a fast-paced project environment; be comfortable dealing with culturally sensitive materials;

Additional Position Information
Priority will be given to applications submitted by March 15, 2020; however additional applications may be considered until the position is filled
Must be willing to consent to a background check
Application instructions:
Please apply here:
https://lac.gp/37o4ya0
A cover letter is required. For further questions on the application process, please contact
[email protected]
This is a one-step application process. Please submit your résumé and a recruiter will review it and contact you if we are interested in your candidacy. A cover letter is not required. If we need a cover letter or writing sample, we will request it from you.