Metadata Librarian - University of California Riverside
Location: USA - CA - Riverside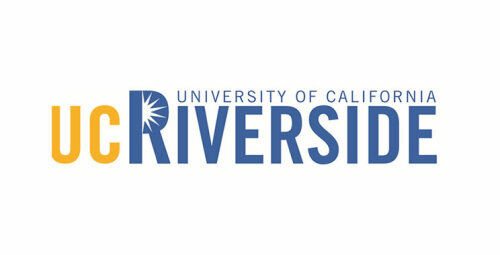 POSITION OVERVIEW
Position title: Metadata Librarian
Salary range: $60,116 - $144,822
Anticipated start: 8/1/2023

APPLICATION WINDOW
Open date: March 9, 2023
Next review date: Monday, May 15, 2023 at 11:59pm (Pacific Time)
Apply by this date to ensure full consideration by the committee.
Final date: Monday, May 15, 2023 at 11:59pm (Pacific Time)
Applications will continue to be accepted until this date, but those received after the review date will only be considered if the position has not yet been filled.
POSITION DESCRIPTION
Position Overview
The University of California, Riverside (UCR) Library seeks applications for an innovative, dynamic, and collaborative professional to serve as the Metadata Librarian who will join our team in developing and implementing creative and sustainable metadata for digital collections supporting the University's world-class research and instruction. UCR's collections are managed and discovered both locally and through UC's consortially-hosted digital asset management system (DAMS).
The UCR Library is a critical partner in preparing UCR's students to be globally competitive while simultaneously preparing them to be transformative leaders in the Inland Empire and beyond. The mission of the UCR Library is no less than to bring the world's information resources to the UCR community and to ensure that UCR students, faculty, and staff have the skills to fully exploit those resources to change the world for the better.
The UCR Library is a team of intensely collaborative, forward-thinking colleagues dedicated to providing exemplary services to our students, faculty, and community members in a rapidly evolving information environment. The successful candidate will be technologically-sophisticated; committed to problem-solving in local, regional, national, and international arenas; able to develop innovative solutions to complex problems; and a dynamic and effective leader.
The UCR Library is comprised of two facilities housing more than 4,900,000 volumes, 1,740,000 electronic books, 120,000 print and electronic journals, and 2,300,000 microforms. The Library provides services to more than 27,000 students and nearly 2,000 faculty and other academics in an institutional environment planning for and experiencing extensive growth. The successful candidate will join an enthusiastic staff of 100, including 36 FTE librarians and 65 FTE staff personnel as well as students, in building a research library of excellence within a dynamic and diverse university ranked among the top 50 in the nation. The UCR Library is a member of the Association of Research Libraries (ARL). Among the unique collections of the UCR Library is the Eaton Collection of Science Fiction and Fantasy, the Water Resources Collections & Archives, the Rupert Costo Library of the American Indian, the Paul Chou Collection of Chinese history and culture, the George Brown Papers, the Tomás Rivera Papers, and the Inland Empire Memories Initiative. Information about the UCR Library is available at http://library.ucr.edu.
The UCR Library is an integral part of the University of California library system. With collections totaling 40.8 million volumes, including 4.3 million digitized contents contributed to HathiTrust, UC's more than 100 libraries are surpassed in size on the American continent only by the Library of Congress collection. In addition, UC's California Digital Library (CDL) provides the core of the University's digital collections. CDL also assists UC to share resources and holdings more effectively, and provides leadership in applying technology to the development of library collections and services. Organizationally situated within the UC Office of the President, the CDL operates in close collaboration with all UC campuses and their libraries.
Responsibilities
The Metadata Librarian will foster and promote innovative development and implementation of creative and sustainable metadata for digital collections, and will be responsible for original and complex metadata creation, modification, and enhancement for library resources in all formats (print and non-print) and in multiple languages. The incumbent will also assume a leadership role in the design and implementation of Library projects where metadata is an essential component, providing staff training, resource description, and metadata analysis. Under general direction from the Head of Metadata & Technical Services, the Metadata Librarian will ingest, update, and maintain metadata in the content management system. Collaborates with a team of colleagues working on digitization and discovery of content.
● Ingests, updates, and maintains metadata in the digital asset management system (DAMS),
● Coordinates and oversees creation, application, and maintenance of non-MARC descriptive, administrative, structural, and preservation metadata for library resources,
● Defines strategies for the creation, harvest, enhancement, remediation, and transformation of metadata, creating best practice guidelines, policies, and procedures,
● Contributes to reparative descriptive work including through participation in the multi-departmental Descriptive Metadata Working Group,
● Scans and assesses current and emerging metadata standards to determine applicability for adoption by the UCR Library,
● Evaluates, recommends, and as appropriate develops metadata specifications, including schema, data elements, thesauri, crosswalks, normalization techniques, and style sheets to ensure high quality discoverability of digital resources in diverse formats including text, image, multimedia, and research data sets,
● Consults with data providers to establish appropriate parameters for project-based metadata creation,
● Coordinates metadata ingest and dissemination to diverse systems within the institution and with outside entities such as the California Digital Library (CDL),
● Analyzes metadata and digital objects originating from various sources for quality, consistency, and completeness to facilitate data ingest and coherent aggregation with other data,
● Identifies and evaluates new technological platforms to support the management, discovery, and display of library digital collections,
● Advises Library leadership of new methodologies, technologies and approaches to digital assets metadata,
● Serves as an expert partner for faculty, students, project teams and library colleagues in the selection and implementation of metadata research, scholarship and creative activities,
● Collaborates with software developers to identify, develop, and/or customize applications that support metadata creation, repurposing, and automation,
● Serves as an active member of key strategic working groups such as the Descriptive Metadata Working Group, the Digital Scholarship Program, and the Digitization Services Steering Committee,
● Participates in library-wide activities, administrative committees, special projects and library programs; represents the UCR Library on University of California standing committees and ad-hoc groups, as assigned.
Appointment at rank of Assistant Librarian to Librarian - Potential Career depending upon qualifications and experience. Advancement through the librarian ranks at the University of California is through a series of structured, merit-based evaluations, occurring every two to three years. See Table 26B Represented Librarian Series (https://www.ucop.edu/academic-personnel-programs/compensation/index.html) for the salary range for this position. A reasonable estimate for this position is $60,116 - $105,193. Excellent retirement system, health, and vacation benefits.
Application instructions:
Apply link: https://apptrkr.com/3991598
This is a one-step application process. Please submit your résumé and a recruiter will review it and contact you if we are interested in your candidacy. A cover letter is not required. If we need a cover letter or writing sample, we will request it from you.