Historical Accountability Student Research Program Coordinator - Dartmouth
Location: USA - NH - Hanover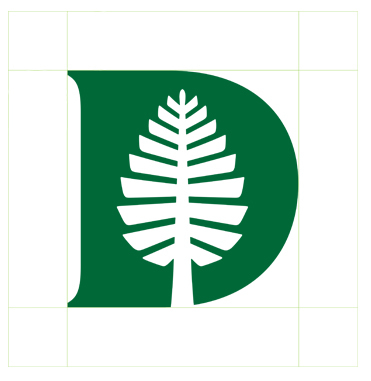 Are you passionate about the intersection of diversity, inclusion, and history? Would you like to mentor college students as they uncover little-known and often overlooked moments from their institution's past that highlight the experiences of marginalized groups or peoples? Dartmouth Library's Special Collections & Archives seeks a compassionate, service-focused, and intellectually curious Coordinator for its Historical Accountability Student Research Program (HASRP) who can be an inspiring and effective collaborator and an advocate for diversity issues while overseeing the program's day-to-day operation.
In this role, you will:
● Manage and provide outreach for the Historical Accountability Student Research Program.
● Supervise and advise the work of program fellows and interns.
● Maintain the program website and collaborate with the Digital by Dartmouth Library Program to incorporate student research into Library digital collections and online exhibits.
● Provide research support in the reading room and for specialized projects related to Dartmouth history.
● Explore opportunities for collaboration with peer institutions that have similar programs and goals.
Ideally, you will have:
● library experience
● supervisory experience
● experience coordinating programmatic efforts related to diversity, equity, and inclusion.
● an advanced degree in a humanities field
● familiarity with the history of Dartmouth College
● experience working with rare or fragile materials
This position is a full-time (37.5 hrs/wk) position with benefits and requires a bachelor's degree or an equivalent combination of education and experience. You'll need a strong dedication to helping researchers and a proven ability to work effectively in a public services environment, excellent oral and written communication skills, the ability to work discreetly with sensitive or confidential materials, the ability to work independently and collaboratively, and a dedication to diversity and to serving the needs of a diverse community. To read the full job description, including wage range, follow this link or visit searchjobs.dartmouth.edu and search for position #1125924.
Contact: Morgan Swan ([email protected])
Dartmouth Library values diversity in all forms and believes that each employee brings a set of diverse experiences and identities to the workplace that makes us stronger, encourages innovation, and enhances our collective contributions. We encourage candidates to evaluate and explore our department as they move through our interview process. We continue to develop our hiring process to ensure our candidates are empowered to bring their whole selves to the interview process, and encouraged to learn about our workplace.
We do this by:
● Making all efforts to avoid scheduling interviews on religious or cultural days of observation.
● Requiring all search committee members to be trained on understanding and reducing implicit bias.
● Providing employees opportunities to learn, grow, and be challenged.
● Fostering an inclusive and respectful work environment.
ABOUT DARTMOUTH
Founded in 1769, Dartmouth is a member of the Ivy League and consistently ranks among the world's greatest academic institutions. The Dartmouth Library is dedicated to supporting teaching, learning, and research and works in partnership with the students and faculty of the School of Arts & Sciences, the Thayer School of Engineering, the Tuck School of Business, the Geisel School of Medicine, and the Guarini School of Graduate and Advanced Studies. Dartmouth Library is supported by a highly committed staff of about 147. The Dartmouth College Library is a member of the Ivy Plus Libraries Confederation, the Association of Research Libraries, CRL, NERL, HathiTrust, CLIR/DLF, and the Library Publishing Coalition.
Dartmouth College is an equal opportunity/affirmative action employer with a strong commitment to diversity and inclusion. We prohibit discrimination on the basis of race, color, religion, sex, age, national origin, sexual orientation, gender identity or expression, disability, veteran status, marital status, or any other legally protected status. Applications by members of all underrepresented groups are encouraged.
Application instructions:
To read the full job description, including wage range, follow this link or visit searchjobs.dartmouth.edu and search for position #1125924.
This is a one-step application process. Please submit your résumé and a recruiter will review it and contact you if we are interested in your candidacy. A cover letter is not required. If we need a cover letter or writing sample, we will request it from you.