Financial & Economic Data Analysis Librarian - NYU
Location: USA - NY - New York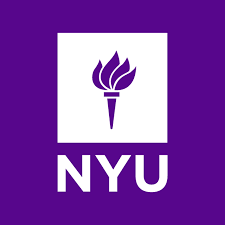 New York University Libraries is seeking a Financial & Economic Data Analysis Librarian to support the needs of data-intensive financial and economic researchers at New York University (NYU). The Financial & Economic Data Analysis Librarian guides faculty, students, and staff with data analysis software; statistical and qualitative data analysis techniques; and data collection, management, and visualization. This position conceptualizes, develops, deploys, and assesses frontline data support services tailored to members of the Stern School of Business and the broader business, economics, and entrepreneurship research community at NYU. The successful candidate may serve as the primary subject liaison to one or more departments at NYU, depending upon background and interest.

The Financial & Economic Data Analysis Librarian position is a tenure-track position that reports to the Head of the Library's Business, Economics, and Entrepreneurship department. This individual will collaborate closely with peers inside the Division of Libraries and across related units within the greater University. Collaboration, instruction, and data support services will incorporate critical analyses of data that unveil and respond to deep-seated social inequalities and will be informed by Division-wide commitments to diversity and inclusion and anti-racism.

The Financial & Economic Data Analysis Librarian will participate in library-wide committees, activities, and special projects, especially those involving data. The successful candidate will maintain awareness of data-focused initiatives across business as a discipline, engage in professional development, and develop a personal research itinerary that includes scholarly output for tenure.

Qualifications
Required
Minimum 1 graduate degree (master's level or higher) for consideration. A second graduate degree will be required for tenure review. One of the two graduate degrees must be an ALA-accredited MLS or equivalent.
Experience in quantitative data analysis, use of datasets, or in supporting researchers engaged in quantitative data work; familiarity with common software tools used to conduct this type of research.
Excellent verbal, written, interpersonal, and intercultural communication skills.
Strong analytical, quantitative, problem-solving, and critical-thinking skills, especially in a research context.
Demonstrated commitment to inclusion, diversity, equity, belonging, and accessibility within teaching and learning.
Ability to work independently and collaboratively in a service-oriented environment.

Preferred
Experience providing data-focused teaching, training, and research support in an academic, corporate, or other context.
Fluency with one or more common tools used by researchers to work with business, financial, and economic data, e.g. Excel, SAS, R, STATA, Python, etc.
Familiarity with major financial data products, including but not limited to: WRDS (CRSP, IBES, TAQ), Bloomberg, Refinitiv Workspace/Eikon, CapitalIQ, Datastream, FactSet, etc.
Graduate or undergraduate degree in a relevant quantitative field e.g. finance, economics, data science, or related quantitative experience.
Demonstrated understanding of current and emerging trends in the scholarship of business and finance.
Application instructions:
To ensure consideration, submit your CV and letter of application, including the contact information of three professional references to http://apply.interfolio.com/101104 NYU Division of Libraries requires all candidates for this position to supply a statement demonstrating their dedication to inclusion, diversity, equity, and belonging as part of their application. Access the Diversity Statement prompt here https://nyu.box.com/v/diversity-statement Applications will be considered until the position is filled. Preference will be given to applications received by February 21.
This is a one-step application process. Please submit your résumé and a recruiter will review it and contact you if we are interested in your candidacy. A cover letter is not required. If we need a cover letter or writing sample, we will request it from you.