Collection Strategies Librarian - Yale University
Location: USA - CT - New Haven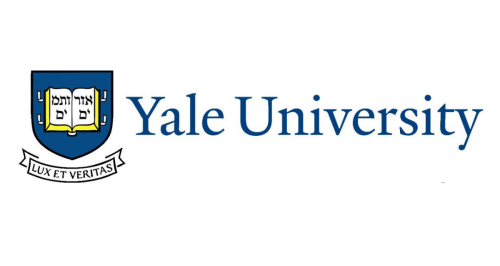 Collection Strategies Librarian
University Job Title: Collections Strategies Librarian, Medical
Bargaining Unit: None - Not included in the union (Yale Union Group)
Time Type: Full time
Duration Type: Regular
Compensation Grade: Administration & Operations
Wage Ranges: Click: https://your.yale.edu/work-yale/careers/wage-ranges to see our Wage Ranges
Work Location: University Library System
Worksite Address: 333 Cedar Street New Haven, CT 06510
Work Week: Standard (M-F equal number of hours per day)
Searchable Job Family: Library
Total # of Hours to be Works: 37.5
Position Focus:
The Harvey Cushing/John Hay Whitney Medical Library primarily serves the Yale New Haven Medical Center - that is, the Schools of Medicine, Nursing, Public Health, and Yale New Haven Hospital - as well as Yale University. The Cushing/Whitney Medical Library is a dynamic hub on campus and library staff work as a team to provide responsive and effective information support to the Medical Center's missions of research, education, and patient care. In addition, digitized collections, clinical synthesis tools, evidence-based practice resources, and a suite of bioinformatics tools bring information to our community at the library, on campus and remotely. For additional information, see: https://library.medicine.yale.edu/
As the Collection Strategies Librarian, you will support, assess, and manage the development and expansion of the mostly electronic collections at the Cushing/Whitney Medical Library (CWML). Primary responsibilities include license and price negotiation, vendor relations, collection analysis and assessment, budget management, and troubleshooting local e-resource access issues. You will also join a team of CWML experts on matters of open access, publishing models, copyright, and other aspects of scholarly communication. Reporting to the Associate Director of the Medical Library you will partner closely with all CWML departments, especially Access and Delivery Services and the subject specialist librarians for the health sciences. Further, you will provide decision-making support to the Director for complex academic and health system licensing partnerships, work with the Yale New Haven Health System-affiliated (YNHHS) hospitals and librarians, and collaborate with staff throughout the Yale library system on approaches to resource expenditures, coordinated collection development and policy creation, license review, and scholarly publishing support.
Yale University offers an exciting opportunity for achievement and growth in New Haven, Connecticut. Conveniently located between Boston and New York, New Haven is the creative capital of Connecticut with cultural resources that include major art museums, theaters, and music venues. New Haven is also a biotech and research hub and the location of one of the largest hospitals in the United States.
Schedule: Full-time (37.5 hours per week, currently hybrid, with in-person required 2 days a week)
This position will be assigned a rank of Librarian 2 or Librarian 3. Librarian ranking information can be found at: http://bit.ly/YULRanksPromotions.
Essential Duties:
1. Leads the selection, acquisition, renewal, licensing, promotion, and discovery of collections and resources that strengthen the clinical, educational, and research missions of Yale New Haven Medical Center.
2. Under the direction of the Associate Director, manages a multi-million dollar budget and works closely with the medical library's leadership to provide budget projections for library collections, monitor fund reports, and ensure effective management of general account and endowed collection funds.
3. Collaborates with YNHHS-affiliated hospital librarians, procurement staff, and leaders in the Yale New Haven Health System to negotiate pricing and licenses for clinical point-of-care resources, especially those integrated into the electronic health record system.
4. Partners with health sciences librarians to license and market unique content and tools, such as bioinformatics analysis software and storage, clinical information resources, nursing and medical education resources, and biomedical datasets.
5. Utilizes bibliometrics, usage data, and other assessment and evaluation tools to support data-driven collection management decisions, assess return on investment, and increase the efficiency of processes and workflows.
6. Supports medical library e-resources access and authentication solutions. Investigates and helps resolve e-resources access issues from clinical sites.
7. Collaborates with Yale Library system collections, e-resources, scholarly communication, and technical services units.
8. Understands and follows trends related to publishing, scholarly communication, copyright, funder mandates, and information and data sharing policies, particularly in the health sciences.
9. May collaborate with other librarians to offer programming and educational materials about collection and scholarly publication trends and to promote openness and new publishing models.
10. Participates in library committees and task forces, and engages in campus, regional, and national professional organizations, and collaborative activities. May represent Yale in state, national, and international organizations.
11. May be required to participate with disaster recovery efforts.
Required Education and Experience:
MLS from an ALA-accredited library school or master's degree in a related field, with a minimum of two years of professional library experience and professional accomplishments or equivalent, preferably in an academic setting.
Required Skill/Ability 1: Demonstrated ability to manage a budget and strong spreadsheet skills. Demonstrated experience with analyzing usage statistics.
Required Skill/Ability 2: Knowledge of the electronic publishing environment and experience with electronic resources management, including license and product negotiations, vendor relations, and collection development and management.
Required Skill/Ability 3: Excellent organizational skills and demonstrated ability to solve problems and manage complex workflows. Excellent oral and written communication skills.
Required Skill/Ability 4: Excellent interpersonal and collaboration skills; and the ability to work effectively in a fast-paced and rapidly changing environment.
Required Skill/Ability 5: Commitment to an inclusive workplace. Ability to engage with diverse audiences (age, gender, nationality, race/ethnicity, profession, sexual orientation, etc.).
Preferred Education, Experience and Skills:
Knowledge of health sciences libraries and their evolving roles in health sciences education, biomedical research, clinical practice, and scholarly communication. Experience with implementing joint licenses between academic entities and health systems.
Drug Screen: No
Health Screening: No
Background Check Requirements:
All candidates for employment will be subject to pre-employment background screening for this position, which may include motor vehicle, DOT certification, drug testing and credit checks based on the position description and job requirements. All offers are contingent upon the successful completion of the background check. For additional information on the background check requirements and process visit "Learn about background checks" under the Applicant Support Resources section of Careers on the It's Your Yale website.
COVID-19 Vaccine Requirement:
Thank you for your interest in employment at Yale University. Please also note that the university has a https://covid19.yale.edu/covid-19-vaccination-policy for all students, staff & faculty which is described in the https://yalehealth.yale.edu/yale-covid-19-vaccine-program As you search our open positions, you will see that all postings list their on-site addresses which gives more detail on the on-campus work location of the
role.
Posting Disclaimer:
The intent of this job description is to provide a representative summary of the essential functions that will be required of the position and should not be construed as a declaration of specific duties and responsibilities of the particular position. Employees will be assigned specific job-related duties through their hiring departments.
Application instructions:
To apply, visit https://apptrkr.com/3909129
This is a one-step application process. Please submit your résumé and a recruiter will review it and contact you if we are interested in your candidacy. A cover letter is not required. If we need a cover letter or writing sample, we will request it from you.