Cataloging Librarian - Linda Hall Library
Location: USA - MO - Kansas City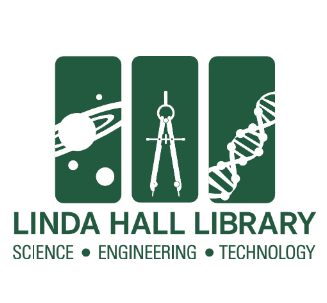 The Linda Hall Library, one of the world's foremost independent research libraries devoted to science, engineering, and technology, is hiring a Cataloging Librarian. Reporting to the Vice-President for Access and Digital Services, the Cataloging Librarian plays a vital role in describing, managing, and promoting one of the world's most important science and technology collections.

Responsibilities include:
Responsible for original and complex copy cataloging.
Responsible for catalog maintenance, batch loading of records, and manipulation of current records for improved access.
In collaboration with colleagues in technical services and collections, identifies and implements cataloging projects to improve access to library materials for diverse audiences.
Supports initiatives related to digitization, special collections access, and other metadata-dependent activities to describe, manage, and share collections with users.
Participates in the development of department policies and procedures and assists in training Technical Services support staff.

Qualifications:
Master's degree from an ALA-accredited institution or equivalent degree from a foreign institution.
Experience performing original or copy cataloging of print and non-print materials or completion of a cataloging class.
Experience cataloging with integrated library systems (ILS), preferably Ex Libris Alma and the OCLC bibliographic utility.
Excellent interpersonal and oral and written communication skills.
Excellent analytical and proactive problem solving, organizational, and project management skills.
Working knowledge of RDA, AACR2, DCRM(b), LCCS, LCSH, and MARC formats and standards.
Experience cataloging serials, standards, technical reports, and government documents primarily in English but in other languages as well.

Preferred Qualifications:
Knowledge of database maintenance issues in a research library resource management system and discovery interface.
Experience with metadata transformation and remediation tools, such as MARCEdit, OpenRefine, or scripting languages, batch record processing, and metadata crosswalks.
Awareness and engagement with new trends, emerging technologies, and critical concerns in cataloging and technical services, including bias in resource description and access practices.

Working Conditions:
Working conditions are normal for an office environment. The position requires the use of a computer, movement within the Library, and standing or sitting for extended periods.

Additional Information:
The position, depending on experience will pay between $60,000-$70,000 plus full benefits. This position is based in Kansas City, Missouri.
Application instructions:
Review of applications will begin immediately and continue until the position is filled. Candidates may respond via email to [email protected] or by fax to 816.926.8790. All applications should include a cover letter, resume, writing samples, and contact information for three references.
This is a one-step application process. Please submit your résumé and a recruiter will review it and contact you if we are interested in your candidacy. A cover letter is not required. If we need a cover letter or writing sample, we will request it from you.