Librarian/Information Specialist - ICF
Location: USA - MD - Bethesda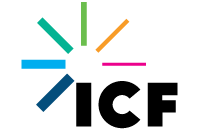 NLM consumer health resources require ongoing development and maintenance to remain up-to-date, accurate, accessible, and responsive to current and evolving user needs. As NLM considers integrating a diverse collection of consumer health information into one resource, we will evaluate all consumer health resources to ensure they are meeting the needs of the target audiences effectively. To support the maintenance and development of NLM consumer health resources, ICFseeks a trained Librarian or similarly skilled Information Specialist to work for NLM.

Key Responsibilities:
Support content development and maintenance for NLM consumer health websites. Use content management systems, databases, and structured data such as XML and APIs that have been developed for this work. The contractor will need to become familiar with multiple systems. Work consists of identifying appropriate content (including graphics) using style guides, writing abstracts using style guide, accurately entering data using controlled vocabulary, checking accuracy and currency of data (e.g. link checking), testing in development and production environments, search engine development and optimization, and generating reports.
Participate in the design, development and testing of APIs and other data sharing technologies, and producing documentation for internal and external audiences.
As needed, assist with the integration or retirement of resources as directed by the NLM project manager. This may include recommendations for layout and organization of the MedlinePlus website, suggestions and organization of links for the site, and support the development and enhancements of systems (by testing enhancements to the user interface of content management systems, search engines, public facing websites, etc.)
Engaging in research and study teams directed by the NLM project manager in relation to user needs, analytics, content management system enhancements and consolidation.
Interpreting data and analyzing metrics from content management systems, web analytics, and survey data. Experience in multiple methods of data dissemination including data visualization and explaining data to non-data owners is preferred.

Qualifications:
Graduate of ALA-accredited Master of Library Science program or degree in a public health discipline such as public health, health communications, sociology, nursing, etc.
Demonstrated ability to catalog including: using controlled vocabulary, writing abstracts, and collecting metadata.
2 years experience in data entry and participating in a database improvement team, or health data management.
Preference given to candidates with experience in a health sciences organization using medical, biomedical, health insurance, or public health data.

Professional Skills:
Ability to work within a team environment and contribute to consensus-based decision making
Ability to identify, analyze, and solve problems creatively and independently
Ability to handle multiple tasks simultaneously and shift priorities as directed
Able to efficiently work in fast paced environment with team members
Excellent oral and written communication skills
Excellent attention to detail
Excellent interpersonal skills and ability to work with people at every level
Application instructions:
Apply online: https://www.icf.com/careers/jobs/R1904150