Systems Librarian - University of San Diego
Location: USA - CA - San Diego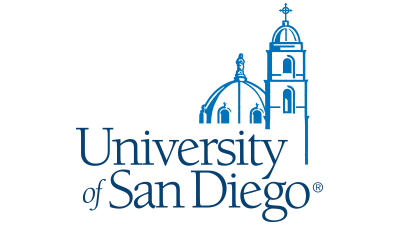 The University of San Diego is accepting applications for the position of Systems Librarian. The Systems Librarian will work with Copley Library, the LRC and ITS on innovative solutions that impact the library experience of Students, Staff, Faculty, Alumni and others within the USD community. With a dual reporting relationship to both ITS and the Dean of the University Library, the Systems Librarian provides technical expertise, day-to-day administration, and broad support for the configuration, updates, and functionality of the libraries' digital and technology initiatives.

The Systems Librarian will be actively involved in coordinating library software upgrades and organizing new developments in library software applications by gathering and documenting system needs and changes, configuring, programming, testing technical solutions and training staff on processes that leverage both hosted and local library applications and other third-party solutions. The position will partner with team members (hereinafter, team is defined as representatives from Copley, ITS, and the LRC) to leverage progressive technologies, create and improve team processes, and update existing protocols to arrive at a sustainable application portfolio. Finally, this position will provide oversight for the technical maintenance, access, and deployment of a variety of library applications (hereinafter, library applications include those applications that support both Copley and the LRC), including the integrated library system (ILS), inter-library loan systems, electronic reserves, institutional repository, and electronic databases as well as assisting in developing and maintaining web and mobile end-user interfaces to these systems. The System Librarian is the intermediary between the libraries and ITS. This person will chair the joint ILS Libraries Committees, serve as a member of the ILS-Related Governance Management Committee, as well as serve on other appropriate ITS/Library committees.

Duties & Responsibilities:
Provide technical and system leadership, including monitoring of system up time and backups for various library applications:

ILS (ex. Innovative Interfaces Sierra)
Interlibrary loan systems (ex. ILLIAD, RapidILL)
Electronic reserves (ex. ARES)
Digital management and article searching products (Encore Duet)
Online catalog and the associated mobile site
Proxy system for library databases (EZProxy)

Install and implement new versions, enhanced features, or patches for assigned products.
Proactively manage systems and maintain security access roles; develop a set of metrics that provide usage patterns of the products supported and other trends
Provide technical expertise for library applications' architecture changes and hardware upgrades and coordinate with the ITS infrastructure team.
Proactively manage performance and storage capacity for assigned products.
Develop and manage a set of metrics that provide usage patterns of the products supported and other trends.
Proactively manage and take ownership of assigned productions issues ensuring that issue is properly identified, a thorough analysis is conducted to determine the underlying cause of problem, and escalation of issues as needed.
Act as a technical liaison for all USD libraries with campus and consortia constituencies. (ex. San Diego Circuit)
Serve as an active member of the joint libraries' ILS oversight committee as well as other Copley Library and LRC committees as assigned.
Using the SDLC methodology, solicit user requirements to create clear and concise user requirement documents and obtain consensus from users on the document.
Analyze the user requirements document and consult with peers and business users as well as other contacts in the field to provide a well-researched solution using the ILS integrated Library systems, electronic reserves, online catalog, Ellucian applications, Workday applications, uPortal, and other third-party solutions.
Develop and provide training as assigned to librarians, faculty and staff.
Assist in the identification and evaluation of technologies for the Copley Library, LRC, and ITS.
Work with Web Services team and library personnel to assure a seamless look and feel to library services.
Serve as USD's representative to the national Innovative Users Group (IUG).
Design technical solutions for medium complexity requirements or assist in the design of technical solutions for complex problems as needed (ex. Scripts for file transfers to and from third-party systems, like Iron Mountain IMConnect).
Create reports for libraries and various departments as needed for statistical analysis along with daily, monthly and fiscal year-end statistics.
Ensure applications are integrated with various University Systems via APIs or other interface protocols as well as consortia partners.
Independently diagnose/resolve technical problems, articulate and discuss solutions with peers in a confident manner in order to provide the best solution for USD.
Multitask in the fast-paced production environment to juggle priorities as needed and to provide quick resolution to high-profile technical issues.

Minimum Qualifications:
Masters in Library Science (MLS)
Minimum of two years' experience administering and configuring library system software
Proven track record in administering and developing strategies and work plans for providing integrated technology solutions as well as keeping a library or other enterprise application environment operating at optimal performance and responsive to future and current needs

Preferred Qualifications:
Experience with Innovative Interfaces, Inc., OCLC and Atlas software products
Programming and scripting skills in Lua, Shell, PHP, Python, Perl, and CSS/JavaScript, as well as experience in command line on Microsoft/Linux

Performance Expectations - Knowledge Skills and Abilities:
Experience in managing or implementing library systems in an academic setting
Experience in a vendor-supported enterprise product environment, understanding of how patches and upgrades are handled and supported.
Demonstrated ability to diagnose/resolve technical problems independently and to lead development and implementation of new and complex applications
Experience in system administration
Web programming experience in Java/J2EE/HTML/CSS
Basic knowledge of relational database and SQL.
Knowledge of library standards (e.g., MARC21, LCSH, LC Classification, AACR2, RDA, FRBR, e-resource records, metadata schemas)
Strong interpersonal skills and ability to communicate effectively with non-technical as well as technical staff
Clearly demonstrated ability to multitask and work in a collaborative team environment and to work cooperatively with others
Demonstrated strong customer service attitude as well as a positive, proactive approach to problem-solving; and ability to work independently as well as in a multi-role team environment are needed.
Demonstrated organizational abilities including setting goals, plans, and priorities, to achieve results.

Tools & Equipment Used:
Windows personal computer
Microsoft Office applications
Web development software
Various peripherals: barcode readers, label printers, receipt printers, scanners, RFID devices, self-checkout machines

Background check: Successful completion of a pre-employment background check.
Degree Verification Requirement: Persons offered employment in this position will be required to provide official education transcripts for degree verification purposes.
Application instructions:
Visit https://apptrkr.com/2207267 to complete the online application. In addition, please upload a cover letter and resume to your application profile for the hiring managers' review. If you have any questions or difficulties please contact the Employment Services Team at 619-260-6806 or email [email protected]

This is a one-step application process. Please submit your résumé and a recruiter will review it and contact you if we are interested in your candidacy. A cover letter is not required. If we need a cover letter or writing sample, we will request it from you.