Senior Health Librairies Consultant - Baptist Health System
Location: USA - FL - Jacksonville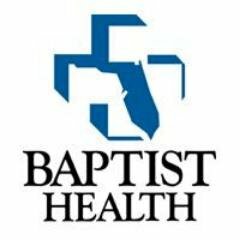 Baptist Health Jacksonville is seeking a Senior Health Libraries Consultant. Founded in 1955, Baptist Health is North Florida's most comprehensive healthcare system and the area's only non-profit, mission-driven, locally governed healthcare provider.

Responsibilities:
Oversees the daily operations for library services
Performs comprehensive literature searches
Develops and maintains Library collections
Fills interlibrary loan requests and maintains Docline
Establishes the scope and extent of library programs and services to be offered, as well as implementation
Develops and maintains knowledge-based systems and services
Develops, recommends, and monitors library budget
Collaborates to continuously improve delivery of health care information
Provides reference services
Represents the Health Science Library at committee meetings
Responsible for outreach services for an expanded regional health system
Manages relationships with vendors
Provides technical support services for electronic resources
Manages library webpage and/or partners closely with information services to facilitate online library presence
Creates and conducts instructional sessions on library services, database search skills, evidence-based practice, etc
Develops strategic plans for library services
Local travel required

Education:
Master's Degree in Library or Information Science from an A.L.A. accredited program
Degree Preferred: Doctorate of Arts/Science

Qualifications:
3-5 Years Experience working in comprehensive medical library services (this may be adjustable to preferred qualifications, depending)
Proven customer service and organizational skills
High level of interpersonal and communication skills
Demonstrated ability to work collaboratively
Comprehensive knowledge of library reference sources and strong biomedical database searching skills (MEDLINE/PubMed, CINAHL)
Experience designing and teaching library instruction classes

Preferred Qualifications:
Knowledge of evidence-based practice
Academy of Health Information Professionals credentials
Heath sciences experience or undergraduate degree in life or health sciences
Knowledge of DOCLINE and interlibrary loan
Experience maintaining and editing library webpages
Experience with health sciences collection development
Experience designing supportive and self-instruction materials
Application instructions:
For immediate consideration, please email your resume to [email protected] or click the link below to apply:

https://www.baptistjax.com/about-us/careers/job-listings/senior-health-libraries-consultant-baptist-jacksonville-28801
This is a one-step application process. Please submit your résumé and a recruiter will review it and contact you if we are interested in your candidacy. A cover letter is not required. If we need a cover letter or writing sample, we will request it from you.