Reference Associate, Special Collections - NYU
Location: USA - NY - New York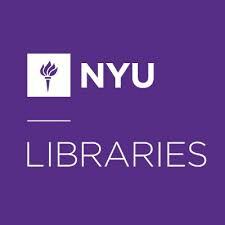 The Reference Associate, Special Collections will provide reference and public services to on-site and remote library patrons; respond to appointment requests via online systems; assist patrons in the use of appointment request and reproduction request systems; staff the reference desk(s) and monitor the operations of the reading room; provide general research support to users, assist in library outreach activities.

Required Knowledge, Skills, & Abilities:
Strong public service orientation and analytical skills, including the demonstrated ability to analyze information requests and to identify appropriate information sources in response to a broad range of queries, and the ability to manage several reference inquiries or projects at once;
Demonstrated interpersonal, oral, and written communication skills and an aptitude for detail, accuracy, and efficiency. Ability to communicate effectively with a wide variety of people from different ethnic, educational, and economic backgrounds, in physical and virtual environments;
Good organizational and time management skills, ability to complete tasks in a reasonable amount of time, follow-through on tasks to completion, ability to manage time and tasks, and complete projects in a timely manner;
Ease with learning new systems and databases, including experience with running reports;
Knowledge of general MS Office/Google Suite applications;
Familiarity and comfort with archival and bibliographic descriptions and systems;
Knowledge of basic preservation and conservation issues as they relate to library and archival collections.

Required Education & Experience:
Bachelor's degree in literature, history, or another branch of the humanities relevant to the holdings and focus of the Special Collections;
Minimum two years experience in special collections, archives, academic libraries, or other related institutions. Experience with ILS systems and other related databases, including Aeon or other scheduling software systems.
Application instructions:
Please apply online at https://uscareers-nyu.icims.com/jobs/10374/reference-associate%2c-special-collections/job?hub=10&mobile=false&width=960&height=500&bga=true&needsRedirect=false&jan1offset=-300&jun1offset=-240
This is a one-step application process. Please submit your résumé and a recruiter will review it and contact you if we are interested in your candidacy. A cover letter is not required. If we need a cover letter or writing sample, we will request it from you.