Library Assistant IV - The Getty
Location: USA - CA - Los Angeles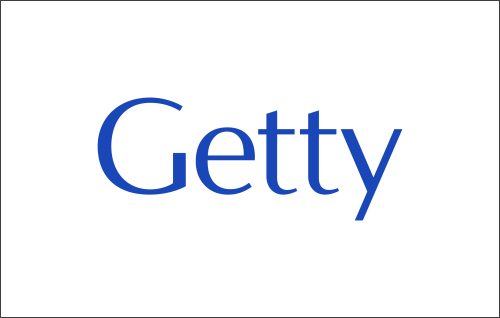 The Getty Library seeks an experienced candidate to work as a Library Assistant IV with the Reference team assisting with public services activities in the Research Services department. Reporting to the Manager of Reference and User Engagement, the Library Assistant IV's primary duties are to assist with the management and fulfillment of digitization and permission to publish requests for Special Collections materials, many of which are complex and require knowledge of a variety of systems and a general knowledge of intellectual property and copyright issues. Additionally, the Library Assistant IV staffs a public service desk and assists with queries from a diverse group of library users (including the public, staff, residential scholars, and registered readers) while referring more complex queries to Reference Librarians as appropriate.

Major Job Responsibilities
Assists in managing and fulfilling reproductions and permissions requests for Special Collections materials under general direction. Includes tracking requests, corresponding with requesters, negotiating deadlines with requesters and internal staff, consulting with librarians to identify materials and address copyright issues, preparing rare and unique material for digitization, performing data entry of image metadata, creating invoices, and delivery image orders.
Working with librarians, serves as departmental contact and liaison in trouble-shooting systems used for image fulfillment and delivery.
May assist in fulfilling digital scan requests for study purposes.
Works with supervisor, Head of Permissions, and Reference/Permissions team members to update and create departmental workflows and documentation.
Staffs the Reference/Information Desk on a rotating schedule; Answers routine reference requests, explains library policies and procedures, registers readers, and makes library appointments by email, phone, or in-person.
May assist the Special Collections Reading Room staff with Special Collections Reading Room supervision, paging materials and assisting with class visits, workshops, and tours as needed.
May assist Interlibrary Loan staff with paging items, scanning, and delivery.
May provide training to colleagues, when required.
Assists in the maintenance of departmental paper and digital files.
Other duties and projects as assigned.

Qualifications
Bachelor's degree in art history or related discipline
4-5 years experience in library setting, with 3-4 years of customer service experience in an academic, arts, or cultural institution preferred
Reading knowledge in at least 1-2 foreign languages preferred

Requirement
All employees must be fully-vaccinated against the COVID-19 virus as a condition of employment. Exemptions from this requirement as a reasonable accommodation due to medical contraindication, disability or sincerely held religious belief or practice will be considered.

Knowledge Skills and Abilities
Ability to effectively handle multiple demands and shifting priorities in a service-oriented department that receives a high volume of requests of varying priority.
Ability to work on complex projects as assigned.
Familiarity and knowledge of intellectual property and copyright issues.
Demonstrates initiative.
Works under minimal supervision and in partnership in a team environment.
Demonstrates excellent communication, customer service, and ability to communicate professionally and collegially.
Must be able to interact in a welcoming manner with library users.
Excellent written and verbal communication skills.
Strong organizational skills and attention to detail.
Comfortable with routine work.
Experience with bibliographic databases, library-specific software applications (including digital asset management systems) and productivity software preferred. Familiarity with any of the following systems a plus, and an ability to quickly learn others as required: FileMaker Pro, Open Text Metadata Management (OTMM), The Museum System (TMS), Cherwell, and/or Ex Libris' Rosetta, Primo, and Alma.
Ability to handle rare and unique materials with care.
Ability to lift and move boxes weighing up to 40 pounds, push heavy book carts, and climb industrial ladders.
Application instructions:
To apply, please visit Library Assistant IV in Los Angeles, California | Careers at The Getty (icims.com)