Librarians for Health Sciences, Nursing & Allied Health - NYU
Location: USA - NY - New York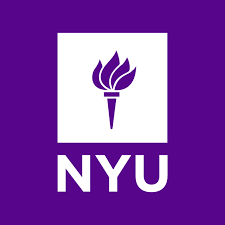 New York University Libraries is seeking two librarians to support the Health Sciences: the Librarian for Nursing will support the Rory Meyers School of Nursing and the Librarian for Allied Health will support Steinhardt's Allied Health programs for Occupational Therapy, Physical Therapy, and Communication Sciences and Disorders. Applicants can apply for one or both positions with a single application through this advertisement. Both of these positions are tenure-track.

The Librarians for Health Sciences will provide in-depth information services to both on-campus and online students, connecting them to the services and information-seeking tools that meet their research, teaching, and learning needs throughout the research life cycle. Nursing and Allied Health students are highly diverse in cultural background, professional experience, age, and geographically, and are often representative of the health professionals centered in New York City. These two positions will address the needs of researchers (including methodological, ethical, and impact concerns) as well as future practitioners (including clinical point-of-care tools, openly available research, and lifelong learning). They will be central to supporting:
research and learning in health equity;
the use of evidence and systematic methodologies in these fields;
the growing need for strong data and statistical skills; and
the development of curricula that promote multiple literacies across varying cultural contexts with an explicitly anti-racist lens

As the primary liaisons to the health science programs outside of the Langone Health enterprise and Grossman School of Medicine, these two positions are part of the Health, Education, and Human Development Team within the Research & Research Services subdivision in the Division of Libraries. Library liaisons at NYU contribute to the educational mission by establishing strong relationships with and support services for undergraduate through doctoral level students, faculty, and clinicians. They are expected to work closely with Division of Libraries colleagues across the sciences as well as with librarians at the NYU Health Sciences Library.

These particular positions are part of our Health and Scientific Literacy, Openness, and Equity cluster, which lies at the intersection of information science, health and scientific literacy, and social justice. The three positions in this cluster focus on equity within scientific information culture writ large and support NYU research and curricular needs in the basic and health sciences, with an emphasis on equity, information literacy, and open scholarship. Two of the positions sit in the Libraries' Health Sciences department and focus specifically on health equity and health information literacy, while the third position sits in the Libraries' Science department, focusing on scientific literacy and open scholarship and bridging natural, computational, and health sciences disciplines. All three positions address the increased demand for health and science expertise at NYU that specifically engages with profound disparities around health and scientific literacy, access to information, and the politics of information.

Qualifications
Required
Minimum one graduate degree (master's level or higher), by start date, for consideration. A second graduate degree will be required to be eligible for tenure. One of the two graduate degrees must be an ALA-accredited MLS or equivalent.
Experience managing community engagement projects and/or events.
Knowledge of trends and issues in library engagement and outreach services.
Ability to work collaboratively and contribute effectively as a member of a team.
Commitment to public service, strong problem-solving skills, as well as effective customer service skills.
Demonstrated commitment to critical librarianship, and values of Inclusion, Diversity, Equity, Belonging, and Accessibility.

Preferred
Active participation in professional communities of practice and toward continuous professional development
Exhibition coordination experience
Supervisory experience
Experience in donor relations and stewardship
Application instructions:
To ensure consideration, submit your CV and letter of application, including the contact information of three professional references to http://apply.interfolio.com/101157

NYU Division of Libraries requires all candidates for this position to supply a statement demonstrating their dedication to inclusion, diversity, equity, and belonging as part of their application. Access the Diversity Statement prompt here https://nyu.box.com/v/diversity-statement
Applications will be considered until the position is filled. Preference will be given to applications received by February 24.

This is a one-step application process. Please submit your résumé and a recruiter will review it and contact you if we are interested in your candidacy. A cover letter is not required. If we need a cover letter or writing sample, we will request it from you.