Librarian - The Middle East Institute
Location: USA - DC - Washington DC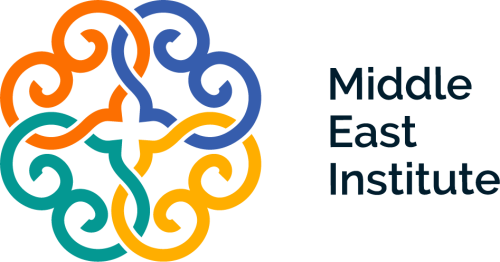 The Middle East Institute (MEI) seeks a Librarian to manage its library collection and provide library services to patrons and MEI staff. Duties include policy recommendations, departmental planning, and direction and administration of library activities. The position also entails making complex technical decisions about the library. The work requires that the employee have thorough knowledge, skill, and ability in all aspects of the field.

Qualifications
A degree in library science, with experience in an academic, research or special library setting
Understanding of the latest professional cataloging and classification rules, plus library processing conventions
An ability to multitask and manage details
Thorough knowledge of contemporary bibliographic-maintenance standards and practice, including the Library of Congress subject headings, OCLC/MARC records, and RDA Toolkit
Preferred knowledge of MARC and non-MARC metadata content standards to support digitization and electronic resource projects
Strong oral and written communication skills
Strong critical thinking skills and the ability to serve a diverse population
A positive attitude and enthusiasm for innovation and a changing environment are necessary.

Duties
Directs the operations of the library and directly supervises the library interns.
Evaluates and administers library programs such as circulation, reference, and reader's advisory services.
Directs the development and maintenance of the library collection of books, periodicals, records, DVDs, and a variety of other library materials.
Directs and controls the expenditure of departmental fund allocations within the constraints of approved budgets.
Confers with corporations and library groups in the development of library programs in coordinating interlibrary program efforts.
Provides reference and reader advisory services on a regular schedule to library patrons as supervisor of that department.
Prepares various kinds of statistical reports about the library.
Directs the training and evaluation of library interns and the deputy librarian in technical and administrative library skills.
Represents the library on committees on library issues.
Performs related work as required.

Knowledge, Skills, and Abilities
Thorough knowledge of the principles and practices of research library functions.
Thorough knowledge of the principles and practices of library administration as applied to a research library.
Thorough ability in oral and written communications in one Middle Eastern language, preferably Turkish, Arabic, or Farsi.
Thorough ability to administer the activities of a public library and to supervise the work of others.
Thorough ability to make decisions in an environment of limited resources.
Thorough ability to establish and maintain effective working relationships with superiors, subordinates, associates, officials of other agencies, and the general public.
Thorough knowledge of cataloging in Koha open source is essential.

Excellent benefits.
Application instructions:
To apply, please send your resume, cover letter, and salary expectations to [email protected]. Please indicate the position "Librarian" in the subject line of your email.
This is a one-step application process. Please submit your résumé and a recruiter will review it and contact you if we are interested in your candidacy. A cover letter is not required. If we need a cover letter or writing sample, we will request it from you.