Librarian for STEM Instruction & Engagement - NYU
Location: USA - NY - New York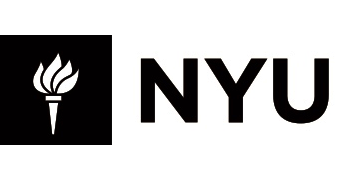 NYU seeks candidates for the position of Librarian for STEM Instruction & Engagement. The Librarian will lead the NYU Bern Dibner Library instruction and engagement programs. Primarily serving students and faculty of the NYU Tandon School of Engineering, this position is central to our efforts to create and sustain vibrant, inclusive, and STEM-relevant programs for the Tandon community, including teaching across the undergraduate and graduate populations and working in partnership with other academic and support services, like Student Affairs, the Tandon Vertically Integrated Projects (VIP) program, and more. In concert with the Libraries' Instructional Services department, STEM librarians, and teaching partners in Data Services and Research Computing, this position strives to surface key concepts in the use and understanding of our information landscape, emphasizing critical examinations of issues such as openness, access, emerging technologies, and other scholarly practices.

In pursuit of building the responsive and forward-looking instructional programs, the ideal candidate brings skills and enthusiasm for engaging directly with students and faculty to understand the evolving landscape of needs in STEM education. Additionally, this candidate develops and engages with innovative pedagogical approaches and outcomes and reveals connections between formal, co-curricular, and lifelong learning so important to learners in STEM fields. This position strives to create scaled instructional capacity, work with larger instructional programs emanating from the Undergraduate & Instructional Services department, and shape partner teaching engagements with Data Services, Research Computing, and STEM librarians across NYU Libraries.

Qualifications
Required
Minimum one graduate degree (master's level or higher), conferred by start date, for consideration. A second graduate degree will be required to be eligible for tenure, one of which must be an ALA-accredited MLS or equivalent.
Experience in one or more fields germane to this position, including Science, Engineering, Mathematics, Technology, or STEM education.
Experience with delivering and/or planning instructional and pedagogical programs, curricula, and/or interventions that seek to support the learning paths of our communities
Knowledge or strong interest in instructional programming, and engagement to communities inside or outside of libraries
Knowledge of current and emerging issues, practices, trends, and technologies that support critical pedagogy, antiracist, and/or inclusive teaching and learning in academic library and/or university environments
Preferred
ALA accredited MLS/MLIS.
Experience working across organizational boundaries and managing complex stakeholder groups to move projects forward.

Application instructions:
We would love to hear from you! To ensure consideration, submit your CV and letter of application, including the contact information of three professional references to http://apply.interfolio.com/98698 NYU Division of Libraries requires all candidates for this position to supply a statement demonstrating their dedication to inclusion, diversity, equity, and belonging as part of their application. Access the Diversity Statement prompt here https://nyu.box.com/v/diversity-statement. Applications will be considered until the position is filled. Preference will be given to applications received by January 3.
EOE/AA/Minorities/Females/Vet/Disabled/Sexual Orientation/Gender Identity