Librarian for Open Science - NYU
Location: USA - NY - New York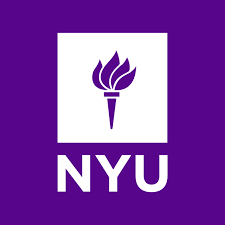 New York University Libraries is seeking a librarian to provide guidance, tools, and services to better meet the needs of faculty and students across the sciences, with a strong focus on scientific literacy and the values of equity, openness, and privacy. The Librarian for Open Science will work creatively with colleagues to implement and enhance STEM-focused instruction, programs, and services, deliver physical and virtual reference and consultation services, and take a leadership role on projects and initiatives. The person in this position should have a strong public service orientation, knowledge of library technologies and systems used in the sciences, and an understanding of the issues surrounding open science, scholarly publishing, and communications in STEM fields. The Librarian for Open Science will work closely with colleagues within the Sciences, Health Sciences, Social Sciences, Data Services, Scholarly Communications and Information Policy, and Engineering departments.

As part of the Science Research Services team, the Librarian for Open Science contributes to the Libraries educational mission by establishing strong relationships with undergraduate through doctoral level students and faculty; providing in-depth information services to both on-campus and online students; and connecting our communities to the services and information seeking tools that meet their research, teaching, and learning needs throughout the research life cycle. This Librarian may serve as Liaison to one or more academic units, while also contributing to Science Research Services' efforts to sustain a set of services broadly applicable to scientific communities at NYU, including support of scientific openness, social impact, and scientific communication; research collaborations workflows (including transdisciplinary, translational, and team science); data privacy, ethics, and consent; and community, citizen, and Indigenous contribution to the scientific record.

Qualifications
Required
Minimum one graduate degree (master's level or higher), conferred by start date, for consideration. A second graduate degree will be required to be eligible for tenure. One of the two graduate degrees must be an ALA-accredited MLS or equivalent.
Demonstrated engagement with one or more STEM fields germane to this position, also including computer science or engineering, data science, science and technology studies, etc.
Experience with instruction, including current knowledge of critical pedagogy, antiracist and/or feminist approaches
Demonstrated commitment to inclusion, diversity, belonging, equity, and accessibility within teaching, learning, and/or research services
Experience providing in-person and/or virtual reference and consultation services for STEM communities
Demonstrated knowledge of library technologies and systems used in STEM fields

Preferred
Experience in a library or research setting that demonstrates a commitment to the mission of research libraries (e.g., providing researcher support, building research collections, creating programming that furthers the mission of a research community)
Knowledge of the challenges and opportunities surrounding open science, scholarly publishing, and communications in STEM fields
Experience working across organizational boundaries with complex stakeholder groups
Experience with STEM research and/or scientific datasets
Experience practicing and/or supporting rigor and reproducibility
Experience crafting pedagogy that invites learners to integrate data into health, social, or policy analysis
Application instructions:
To ensure consideration, submit your CV and letter of application, including the contact information of three professional references to http://apply.interfolio.com/101097 NYU Division of Libraries requires all candidates for this position to supply a statement demonstrating their dedication to inclusion, diversity, equity, and belonging as part of their application. Access the Diversity Statement prompt here https://nyu.box.com/v/diversity-statement Applications will be considered until the position is filled. Preference will be given to applications received by March 15.
This is a one-step application process. Please submit your résumé and a recruiter will review it and contact you if we are interested in your candidacy. A cover letter is not required. If we need a cover letter or writing sample, we will request it from you.