Director of Research Services - Univ. of California Riverside
Location: USA - CA - Riverside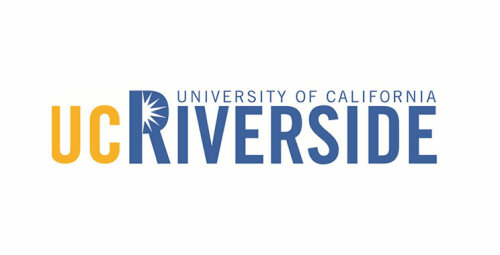 Job #JPF01575
University Library / University Library / UC Riverside
POSITION OVERVIEW
Position title: Director of Research Services
Salary range: $74,182 - $129,802
Anticipated start: 9/1/2022
APPLICATION WINDOW
Open date: April 25th, 2022
Next review date: Thursday, Jun 30, 2022 at 11:59pm (Pacific Time)
Apply by this date to ensure full consideration by the committee.
Final date: Thursday, Jun 30, 2022 at 11:59pm (Pacific Time)
Applications will continue to be accepted until this date, but those received after the review date will only be considered if the position has not yet been filled.
POSITION DESCRIPTION
The University of California, Riverside (UCR) Library seeks a collaborative and user-focused Director of Research Services. The successful candidate will provide strategic leadership to a department dedicated to delivering outstanding research skills education, and providing the UCR community with opportunities to learn and use emerging technologies.
The UCR Library is an integral part of the University of California library system. With collections totaling 30 million volumes, UC's more than 100 libraries are surpassed in size on the American continent only by the Library of Congress collection. In addition, UC's California Digital Library (CDL) provides the core of the University's digital collections. CDL also assists UC to share resources and holdings more effectively, and provides leadership in applying technology to the development of library collections and services. Organizationally situated within the UC Office of the President, the CDL operates in close collaboration with all UC campuses and their libraries.
The Director of Research Services provides strategic vision and dynamic leadership in planning and managing the University Library's Research Services Department. Reporting to the Associate University Librarian (AUL) for Research and Technology (currently vacant and reporting to the AUL for Content and Discovery pending position fulfillment), this position is responsible for refining and developing departmental scope, goals, and policies, as well as providing employee supervision, goal development and assessment metrics. As a member of the library leadership team, the Director of Research Services works collaboratively in a vibrant and developing organizational environment. In addition to the Director, Research Services currently comprises four librarians and three staff members working in the areas of digital scholarship, data science, geographical information systems, innovative media, and making.
Key Responsibilities Include:
● Provides effective Research Services department management through the development and implementation of research education programs and services. Ensures accountability-driven performance expectations. Manages employee hiring, supervision, training, and professional development.
● Responsible for overseeing the implementation and assessment of the departments services and programs in order to fulfill departmental goals and objectives.
● Provides programmatic leadership supporting the Creat'R Lab, Digital Scholarship, Data and GIS initiatives and other emerging research support programs and initiatives.
● Participates in general administrative duties, library-wide activities, committees, special projects and library programs.
● Builds collaborative relationships with stakeholders across the UC library system. Represents the UCR Library on various University of California standing committees, system wide initiatives, working and interest groups. Also participates in local, regional, and national profession forums relating to research librarianship as appropriate.
● Provides ongoing professional development opportunities, mentoring, training, coaching, and professional guidance to ensure that Research Services staff are knowledgeable and current on contemporary research tools and methods and emerging technologies.
● Works collaboratively with the Director of Teaching and Learning and Director of Distinctive Collections, and other members of library leadership to set priorities and develop resources to enhance library teaching and outreach services.
● Assists in the Library fundraising, grant-writing, and development efforts.
● Maintains current professional awareness of new developments and programs in academic research and research librarianship.
UCR librarians are members of the Librarians Association of the University of California (LAUC). Research, publication, and/or service to the University and profession are expected for continuing advancement.
Department: https://library.ucr.edu/
QUALIFICATIONS
Basic qualifications (required at time of application)
● ALA accredited (MLIS, MLS etc) or equivalent advanced degree.
● A minimum of three years post-MLIS professional experience in teaching, outreach and/or research librarianship.
● Demonstrated record of successful management and administration of a department or service.
● Familiarity with contemporary academic research design, methods, software and tools, with particular emphasis on Geographic Information Systems (GIS), research data management, Digital Scholarship, and the use of emerging technologies (such as virtual reality, 3D scanning and printing, drone technology, etc.) in academic research.
● Demonstrated record of collaboration with faculty in teaching and research. Experience in developing graduate level research-oriented workshops, colloquia, and course curricula.
● Works collaboratively with colleagues within the library and across campus to develop new research-oriented programs and services.
● Use strong interpersonal and communication skills to work successfully in an intensely collaborative environment;
● Demonstrated commitment to fostering and building a diverse workforce and to supporting staff development in support of the University's and the Library's goals of excellence and diversity.
Preferred qualifications
● Experience developing and implementing strategic plans and objectives, and in introducing and managing organizational change. The successful candidate should have the ability to articulate vision, set direction, and accomplish initiatives in rapidly changing environments.
● Experience writing successful public and private grants.
● Experience in space planning and managing student lab facilities.
● Experience in developing community-centered projects.
APPLICATION REQUIREMENTS
Document requirements
• Curriculum Vitae - Your most recently updated C.V.
• Cover Letter
• Statement of Research (Optional)
• Statement of Teaching (Optional)
• Statement of Past and/or Planned Future Contributions to Advancing Diversity and Inclusive Excellence - In a "Statement of Past and/or Planned Future Contributions to Advancing Diversity and Inclusive Excellence", we ask applicants to describe their past and/or potential future contributions to promoting a diverse, equitable, and inclusive environment, which is a key requirement of the role of every faculty member and administrator at UCR. There are numerous ways to contribute, and a commitment to this part of our mission can be reflected through research, teaching, supervision, mentoring, community engagement, service, and any of the other varied activities that are a part of an academic career.
• Misc / Additional (Optional)
Reference requirements
• 3-5 required (contact information only)
Please provide contact information for a minimum of three references.
For full job description and to apply: https://apptrkr.com/3043037
Help contact: [email protected]
CAMPUS INFORMATION
The University of California is an Equal Opportunity/Affirmative Action Employer.
University of California COVID-19 Vaccination Program Policy
As a condition of employment, you will be required to comply with the University of California SARS-CoV-2 (COVID-19) Vaccination Program Policy (https://policy.ucop.edu/doc/5000695/SARS-CoV-2_Covid-19). All Covered Individuals under the policy must provide proof of Full Vaccination or, if applicable, submit a request for Exception (based on Medical Exemption, Disability, and/or Religious Objection) or Deferral (based on pregnancy) no later than the applicable deadline. Please refer to Appendix F, Section II.C. of the policy for the deadlines applicable to new University of California employees. Federal, state, or local public health directives may impose additional requirements.
JOB LOCATION
Riverside, CA
Application instructions:
For full job description and to apply: https://apptrkr.com/3043037
This is a one-step application process. Please submit your résumé and a recruiter will review it and contact you if we are interested in your candidacy. A cover letter is not required. If we need a cover letter or writing sample, we will request it from you.