Dean of the Weinberg Memorial Library - University of Scranton
Location: USA - PA - Scranton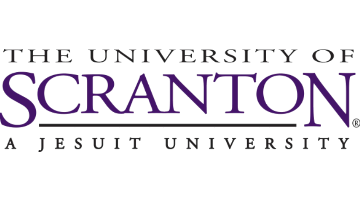 The University of Scranton, a Catholic and Jesuit University offering a transformational learning experience, seeks Dean of the Weinberg Memorial Library. The Dean of the Library provides leadership and strategic direction for all aspects of library services to the University, contributing to the Library's campus-wide focus on transformative teaching and learning in the Ignatian tradition. The Dean oversees the Weinberg Memorial Library (WML), and plays a creative role in fostering a climate conducive to supporting the teaching, learning, and scholarship of students, faculty, and staff. The Dean reports to the Provost and serves as a member of the Deans' Leadership Council, Provost's Advisory Council, Provost's Committee on Academic Policy and Compliance, Faculty Personnel Committee, and Faculty Handbook Committee. The Dean of the Library also has supervisory responsibility for all faculty and staff in the Weinberg Memorial Library.

Essential Duties
Administers all units of the Weinberg Memorial Library
Serves as chief advocate and spokesperson for the academic support provided by the Library
Leads the design, implementation, marketing, and assessment of Library policies, services and programs
Collaborates and regularly consults with faculty and staff to develop library collections, programs, and services
Has primary responsibility for strategic planning, annual report submission, accreditation and program review, supervision and mentorship of the Library faculty and staff, and professional development
Makes appointment, reappointment, and rank and tenure recommendations on matters of faculty status for the Library faculty
Manages the financial activities of the Library including the development and monitoring of the annual operating budgets and the strategic and effective allocation of resources.
Distributes various Library development funds, grants, prizes, etc.
Oversees the ongoing maintenance and assessment of the University-wide Information Literacy program
Coordinates the Library's information technology planning with the University's Chief Information Officer
Coordinates timely Library communications with the University community
Leads fundraising for the Library, including supporting the Friends of the Library organization and serving as the Library's liaison to University Advancement.
Coordinates the annual Jay Nathan, Ph.D., Visiting Scholar Lecture Series with University Advancement, as well as any additional educational events sponsored by the Library.
Serves on University committees and as an ex-officio member of the Library Advisory Committee. Receives advice and counsel as appropriate
Participates in professional organizations and networks with national groups and individuals in the fields of libraries and faculty and student enrichment. Represents the University at the annual AJCU Library Deans Conference

Additional Skills Required
Respect, support and contribute to the University's Catholic and Jesuit mission
Must be ready to lead and support University diversity and inclusion efforts, ensuring that the Library is welcoming, respectful of freedom of expression and dedicated to social justice, equity, and a culture of belonging
Commitment to excellence in libraries and to excellence in academic support
Ability and experience in management, strategic planning, budgeting, and collaborative leadership to guide an accomplished faculty and staff
Demonstrated experience and success in fundraising
Excellent organization skills and excellent oral and written communication skills
Ability to think creatively and to demonstrate creative problem solving
A vision to identify and develop state-of-the-art information technologies and integrate these with traditional library collections and services and with academic support services
Knowledge of current issues in academic libraries, in teaching and learning, and in digital and special collections
Professional commitment to a user-focused service orientation
A record of scholarly or other appropriate professional activity
Ability to create a supportive and nurturing learning environment to ensure student success and retention
Commitment to shared governance, embracing and supporting faculty status for librarians
Must be able to support the University's commitment to fostering a diverse, equitable, and inclusive culture

Minimum Education Requirements
American Library Association (ALA) accredited Master's degree and a second Master's or Doctoral degree required

Minimum Job Experience Requirements
Minimum of eight years of progressively responsible and administrative/leadership experience in an academic library

Preferred Qualifications
Experience working in a collective bargaining/unionized faculty environment
Application instructions:
To apply, visit https://apptrkr.com/2683786
This is a one-step application process. Please submit your résumé and a recruiter will review it and contact you if we are interested in your candidacy. A cover letter is not required. If we need a cover letter or writing sample, we will request it from you.