Collection Strategist - University of California Riverside
Location: USA - CA - Riverside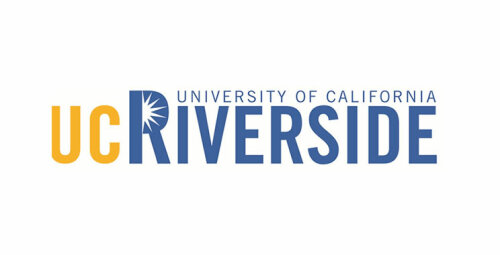 The University of California, Riverside (UCR) seeks a motivated, proactive, user-oriented Area Studies and Social Sciences Collection Strategist. The successful candidate will be dedicated to collaborative, stakeholder focused and evidence-based collections management. The Area Studies and Social Sciences Collection Strategist will work collaboratively with a team of Collection Strategists to develop and implement systematic data-driven and user-centric collection assessment and evaluation methodologies.
Located an hour's drive to the east of Los Angeles, an hour west of Palm Springs and the Coachella Valley, an hour east of ocean beaches, ninety minutes north of San Diego, and an hour south of mountain ski resorts, UCR is located in an area of dramatic landscapes and rich cultural traditions. The University is a dynamic, aggressively developing land grant research institution dedicated to preparing its diverse student body to be successful competitors in the world marketplace of ideas. UCR boasts the first new School of Medicine to open on the West Coast in 43 years; a new School of Public Policy; and the Bourns College of Engineering, ranked 10th in the world according to an international ranking organization.
The UCR Library is a critical partner in preparing UCR's students to be globally competitive while simultaneously preparing them for careers in the Inland Empire and beyond. The mission of the UCR Library is no less than to bring the world's information resources to the UCR community and to ensure that UCR students, faculty, and staff have the skills to fully exploit those resources to change the world for the better.
The UCR Library is a team of intensely collaborative, forward-thinking colleagues dedicated to providing excellent services to our students, faculty, and community members in a rapidly evolving information environment. The successful candidate will be technologically sophisticated; committed to problem-solving in local, regional, national, and international arenas; able to develop innovative solutions to complex problems; and a dynamic and effective leader.
The UCR Library is comprised of two facilities housing more than 3,800,000 volumes, 940,000 electronic books, 97,000 print and electronic journals, and 2,300,000 microforms. The Library provides services to more than 22,000 students and nearly 2,000 faculty and other academics in an institutional environment planning for and experiencing extensive growth. The successful candidate will join an enthusiastic staff of 116, including 26 FTE librarians, 58 FTE support personnel, and 32 students, in building a research library of excellence within a dynamic and diverse university ranked among the top 50 in the nation. The UCR Library is a member of the Association of Research Libraries (ARL). Among the unique collections of the UCR Library is the Eaton Collection of Science Fiction and Fantasy, the Water Resources Collections & Archives, the Rupert Costo Library of the American Indian, the Paul Chou Collection of Chinese history and culture, the George Brown Papers, the Tomás Rivera Papers, and the Inland Empire Memories Initiative. Information about the UCR Library is available at http://library.ucr.edu.
The UCR Library is an integral part of the University of California library system. With collections totaling 30 million volumes, UC's more than 100 libraries are surpassed in size on the American continent only by the Library of Congress collection. In addition, UC's California Digital Library (CDL) provides the core of the University's digital collections. CDL also assists UC to share resources and holdings more effectively, and provides leadership in applying technology to the development of library collections and services. Organizationally situated within the UC Office of the President, the CDL operates in close collaboration with all UC campuses and their libraries.
UC professional librarians are academic appointees and are represented by an exclusive bargaining unit; The University Council-American Federation of Teachers (UC-AFT). This position is in the bargaining unit.
Responsibilities:

Reporting to the AUL for Content and Discovery, the Area Studies and Social Sciences Collection Strategist will work collaboratively to develop, manage, and implement robust collections utilizing quantitative and qualitative assessment methodologies that focus on stakeholder needs.
● Collaboratively develops and implements evidence-based processes to analyze, acquire, assess and evaluate library content;
● Acts as the collection management subject-expert in Area Studies as well as a portfolio of areas in the social sciences, which may include education, sociology, business, gender and sexuality studies, or others;
● Communicates and collaborates effectively with faculty and other stakeholders in developing collection assessment metrics;
● Collaborates with the Director of Distinctive Collections and other collection managers to identify, develop, and maintain selected areas of Distinctive Collections including key focus areas such as Inland Empire and Latin American area studies;
● Collaborates with multiple library departments to increase content discovery and stakeholder focused collection development;
● Works collaboratively with other collection strategists to assess, evaluate, and select multi-format, cross-disciplinary and/or assigned subject resources;
● Participates in the establishment of policies, procedures, and guidelines for lifecycle management of collections in all formats;
● Contributes to, and as appropriate leads, vendor license negotiations and coordinates vendor-led training and communication;
● Maintains knowledge in and contributes to the development of library engagement in emerging and transformative collection development and scholarly communication models;
● Leads in one or more functional area(s) that support the entire Collection Strategies department such as gifts, classroom media, or shared print programs;
● Provides effective communication to library- and campus-wide stakeholders on new and existing content;
● Participates in general administrative duties, library-wide activities, committees, special projects and library programs; represents the UCR Library on various University of California standing committees and ad-hoc groups;

UCR is a world-class research university with an exceptionally diverse undergraduate student body. Its mission is explicitly linked to providing routes to educational success for underrepresented and first-generation college students. A commitment to this mission is a preferred qualification.
UCR librarians are members of the Librarians Association of the University of California (LAUC). Research, publication, and/or service to the University and profession are expected for continuing advancement.
Application instructions:
Please visit https://apptrkr.com/3307811 to review the complete job posting and requirements.
This is a one-step application process. Please submit your résumé and a recruiter will review it and contact you if we are interested in your candidacy. A cover letter is not required. If we need a cover letter or writing sample, we will request it from you.