Collection Catalogs Administrator - Ohio History Connectioin
Location: USA - OH - Columbus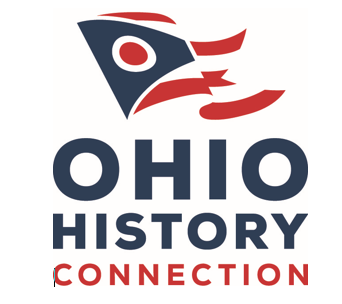 Collection Catalogs Administrator
Full time, permanent
$52,000/per year

Ohio History Connection is seeking a Collection Catalogs Administrator. The Collection Catalogs Administrator is responsible for managing use, implementation and development of the library, archives, and museum collections catalog software, data, and information for the Ohio History Connection. The Administrator will report to the Manager of Digital Services and lend their expertise for planning and supporting catalog and discovery services. Additionally, they will work collaboratively with other managers and team members to contribute to projects in support of the organization's strategic plan.

This position is located in Columbus, Ohio. While some remote work is possible, candidates must be willing to reside within a reasonable commuting distance and be available for onsite work.

Essential Duties and Responsibilities:
To perform this job successfully, an individual must be able to perform each essential duty satisfactorily. The requirements listed below are representative of the knowledge, skill, and/or ability required. Reasonable accommodations may be made to enable individuals with qualifying disabilities to perform the essential functions.
Manage the library, archives and museum catalogs, including maintenance, development, statistical reporting, and procedural documentation
Manage relationships with catalog software vendors
Maintain custom public user interface for all catalogs, including integrated discovery layer
Collaborate with internal stakeholders to appropriately implement coordinated cataloging efforts across the organization, including managing and communicating priorities and expectations
Increase information access and use by the general public through data integration across catalogs, data sources and other web platforms
Work collaboratively with other departments to develop and implement efficiencies in technology use and workflow related to batch loads, data normalization and other bibliographic maintenance
Support initiatives to improve metadata to reflect inclusive, socially-just terminology

Education and Experience:
Bachelor's degree in Information Technology or related field required
Master's in Library/Information Science with an emphasis on information management preferred
2-3 years' experience working with catalogs and/or databases, preferably in a library, archives or museum setting, and/or integrated library systems

Required Skills:
Proficient in one or more of the following collection management systems preferred: CollectionSpace, ArchivesSpace, WorldShare Management System, Mukurtu, Preservica
Familiarity with one or more of the following computer programming languages: HTML, CSS, SQL, JavaScript
Demonstrated knowledge of principles and best practices in cataloging and descriptive metadata utilizing one or more of the following standards: MARC, Dublin Core, Library of Congress, Chenhall, Art and Architecture Thesaurus (AAT)
Experience in analysis, implementation and evaluation of IS systems and their specifications
Sound understanding of computer systems (hardware/software/applications/products)
Commitment to clear and timely communication with peers through various methods including in-person, by phone, through video chat, messaging applications, and email
Commitment to building relationships with others; service-minded with a willingness to provide assistance when requested to colleagues, visitors, and external partners
Ability to identify priorities and provide focused attention when the details are important to a project or assignment
Ability to identify problems and seeks solutions; demonstrates thoughtfulness when making decisions
Commitment to diversity, equity, accessibility, and inclusivity
Application instructions:
Please apply online with resume and cover letter through our website at: https://www.applicantpro.com/openings/ohiohistory/jobs/1939930/OH-Ohio/Columbus/Collection-Catalogs-Administrator

Questions and inquiries may be sent via email at [email protected]
This is a one-step application process. Please submit your résumé and a recruiter will review it and contact you if we are interested in your candidacy. A cover letter is not required. If we need a cover letter or writing sample, we will request it from you.