Audiovisual Metadata Librarian - NYU
Location: USA - NY - New York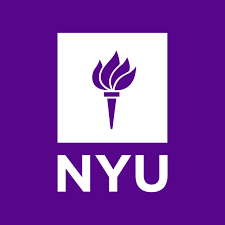 NYU Libraries is seeking a tenure-track faculty librarian to support the creation and maintenance of metadata for audiovisual resources in the position of Audiovisual Metadata Librarian. NYU's growing collections currently comprise 175,000 audio recordings, 75,000 video recordings, and over 100 streaming media subscriptions in addition to ongoing audiovisual digitization projects. This position will be responsible for describing these materials according to national cataloging standards and will contribute towards library initiatives making audiovisual resources discoverable and accessible to a wider user community. NYU pursues broader library efforts including cooperative cataloging (PCC), authority control (NACO / SACO), and linked data (Wikidata). As a member of the Metadata Strategy Unit, this position reports to the Metadata Strategist, Team Lead of the Metadata Strategy Unit in the department of Knowledge Access (KA) responsible for cataloging and metadata services.

The Audiovisual Metadata Librarian will develop metadata application guidelines to optimize resource discovery and access, create sustainable metadata strategies to support digital preservation workflows, and promote the development of diverse, inclusive, and equitable metadata through strategic community engagement and collaborative description workflows for collections representing traditionally underrepresented communities. In addition, this librarian will work closely with professional communities beyond NYU to promote the development of inclusive and representative metadata schema and vocabularies as well as conduct research in the area of inclusive and anti-racist descriptive practices. Read more about NYU librarians doing this work here: https://guides.nyu.edu/archival-collections-management/inclusive

This position's responsibilities may include:
Cataloging materials in a variety of formats including but not limited to DVDs, analog video, digital audio/video recordings, and electronic resources.
Creating MARC and non-MARC metadata in compliance with standards such Anglo-American Cataloging Rules (AACR2) or Resource Description and Access (RDA).
Applying controlled vocabulary terms such as from Library of Congress Subject Headings (LCSH) / Name Authority File (LCNAF) / Genre and Form Terms (LCGFT), Getty Art & Architecture Thesaurus (AAT), or Wikidata.
Collaborating with subject specialists to provide alternative solutions for inclusive metadata (e.g. multilingual names and subject headings, SACO lite) in response to the strategic priority of inclusion, diversity, belonging, equity, and accessibility (IDBEA).
Remediating legacy metadata (e.g. the Avery Fisher Center collection) and enriching electronic resource records to support library digitization efforts.
Participating in library committees on metadata policy, documentation, and workflows.
Contributing to cataloging and metadata pilot projects including but not limited to Wikidata, authority training, and resource accessibility testing.
Engaging directly with state, regional, and national committees responsible for decision-making and emerging trends within librarianship.
Participating in research, publication, and other professional and scholarly activities.

Qualifications
Required
Minimum one graduate degree (master's level or higher), conferred by start date, for consideration. A second graduate degree will be required to be eligible for tenure. One of the two graduate degrees must be an ALA-accredited MLS or equivalent.
Three to five years of experience performing original or copy cataloging for a variety of physical and electronic non-print resources.
Knowledge of MARC / non-MARC descriptive cataloging standards.
Familiarity with library systems and tools such as OCLC Connexion, RDA Toolkit, MarcEdit, or OpenRefine.
Attention to detail and accuracy with strong oral / written communication skills.
Ability to work both independently and collaboratively with colleagues both within and beyond technical services.
Demonstrated commitment to inclusion, diversity, belonging, equity, and accessibility.

Preferred
ALA-accredited MLS/MLIS or equivalent.
Experience contributing authority data to a national cooperative cataloging program such as the Program for Cooperative Cataloging (PCC NACO / SACO).
Knowledge of metadata transformation tools and programming languages such as Python, XSLT, or Ruby.
Fluency in one or more non-English languages (Spanish / Portuguese preferred).

Application instructions:
To ensure consideration, submit your CV and letter of application, including the contact information of three professional references to http://apply.interfolio.com/101106 NYU Division of Libraries requires all candidates for this position to supply a statement demonstrating their dedication to inclusion, diversity, equity, and belonging as part of their application. Access the Diversity Statement prompt here https://nyu.box.com/v/diversity-statement Applications will be considered until the position is filled. Preference will be given to applications received by March 9.
This is a one-step application process. Please submit your résumé and a recruiter will review it and contact you if we are interested in your candidacy. A cover letter is not required. If we need a cover letter or writing sample, we will request it from you.