Associate Director, MacPhaidin Library for Public Services - Stonehill College
Location: USA - MA - Boston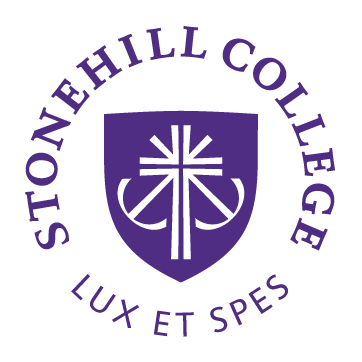 Stonehill College is accepting applications for the position of Associate Director of MacPhaidin Library for Public Services and Research. Founded by the Congregation of Holy Cross in 1948, Stonehill is a private Catholic college located just 22 miles from downtown Boston on a beautiful 384-acre campus in Easton, Massachusetts. With a student-to-faculty ratio of 13:1, the College engages its 2,400+ students in 80+ rigorous academic programs in the liberal arts, sciences, and pre-professional fields.

Faithful to the Holy Cross tradition in education, Stonehill College is committed to developing the moral, spiritual, intellectual, physical, and social competencies of its students and seeks to build and sustain a campus community that embraces diversity and inclusion in its teaching, learning, living, and working. Stonehill values the diversity of persons, opinions, and cultural and religious perspectives. In fulfillment of its motto, Lux et Spes ("Light and Hope"), the College cultivates in its students the competence to think, act, and lead with courage towards creating a more just and compassionate world.

The Associate Director of MacPhaidin Library for Public Services and Research is part of the MacPhaidin Library management team. In this role, the Associate Director will work with the Access Services Librarian to oversee a merged service desk and will develop the library's research, teaching, and reference vision for the college through our multifaceted information skills curriculum. This position works closely and collaboratively with faculty from across campus and all librarians to support students' mastery of the specific departmental and library information skills curriculum learning outcomes. This position will develop ways to integrate the technology of the Digital Innovation Lab into the library. The position is part of the Director's management team and must work collaboratively with the Director and the management team to ensure the development and delivery of library resources and services and promote their incorporation into the fabric of academic life at the College.

Education & Experience
A Master's degree in library science (M.L.S.) or equivalent is required, but a secondary Master's degree in a field related to the Stonehill curriculum is preferred. Five years of library Research, Teaching, and Reference experience in an academic library setting, including at least 3-5 years of supervisory responsibility is required. Experience planning and delivering information skills instruction in an academic library setting, including experience collaborating with faculty partners is also required.
Application instructions:
Interested applicants should submit online a cover letter, resume, and a diversity statement via the URL link: https://jobs.stonehill.edu/postings/21664
This is a one-step application process. Please submit your résumé and a recruiter will review it and contact you if we are interested in your candidacy. A cover letter is not required. If we need a cover letter or writing sample, we will request it from you.