Assistant/Associate Librarian for Finance & Administration - UC Riverside
Location: USA - CA - Riverside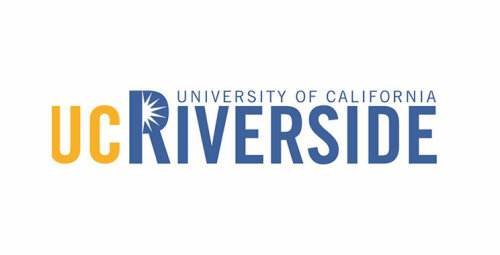 The University of California, Riverside Library seeks nominations and applications for a dynamic, innovative, collaborative, and adaptable administrator to fill the position of Assistant/ Associate University Librarian (AUL) for Finance and Administration. The UCR Library is a team of intensely collaborative, forward-thinking colleagues dedicated to providing excellent services to our students, faculty, and community members in a rapidly evolving information environment. The senior management team routinely collaborates to make necessary adjustments to the library's organizational design and reporting structures. As part of this team, the successful candidate will be experienced in financial and administrative management; committed to problem-solving; able to develop innovative solutions to complex problems; and a dynamic and effective leader.

Responsibilities:
Under the general direction of the University Librarian, the AUL for Finance and Administration will:
Lead and supervise the Library's administrative units, including Financial Services, Human Resources, and Library Facilities.
Serve as the Chief Financial Officer of the Library with responsibility for ensuring effective financial forecasting, budgetary management, and accounting of the Library's financial operations.
Provide strategic leadership and guidance for the Library's significant patron-facing services, including the Access Services, Interlibrary Loan and Library Security departments.
Provide oversight on the maintenance of existing Library facilities and the design and planning of renovations, remodeling, and re-allocation of space within existing and Library facilities, as well as the design and construction of any future Library facilities.
Serve as the responsible party for negotiating and monitoring the Memorandum of Understandings between the UCR Library and other campus units using spaces within the Library Facilities, including but not limited to the Xcite Center, Health Professions Advising Center, and the School of Medicine.
Serve as a member of the senior library leadership team, collaborating on policy issues affecting library functional areas, budget allocation, human resources, space planning, and development.
Represent UCR Library on various local and UC system-wide committees and task forces, and in regional and national library forums and professional organizations.
In the absence of the University Librarian, assume responsibility for the Library, as assigned.
Perform other responsibilities as assigned by the University Librarian.

Qualifications
Basic qualifications (required at time of application)
Master's degree in library or information science from an ALA-accredited library school or equivalent combination of an advanced degree and experience.
A minimum of three years of experience as a manager in an academic library.
Significant ability to manage administrative operations in a complex organization, with specific experience in two or more of the following areas relevant to the position: Budget management, accounting and payroll, financial analysis and reporting, facilities management, human resources, or risk management planning.
Excellent interpersonal skills to effectively lead, motivate and influence others. Ability to engage with diverse stakeholders to develop strategic priorities.
Experience supervising and mentoring both managers and direct reports. Ability to effectively delegate assignments to individuals and teams.
Ability to quickly evaluate complex issues and identify multiple options for resolution.
Demonstrated success in working collaboratively and acting persuasively in sensitive situations and resolving conflict when necessary.
Experience in developing and maintaining high standards of customer service. Ability to collect and analyze customer feedback for the purpose of operational decision-making.
Experience leading and supporting organizational change, managing projects, and planning for and implementing new services.
Awareness of issues impacting academic institutions, business operations, academic operations, and institutional systems and technologies.
Ability to serve as the library's liaison to UCR schools, colleges, and committees, and to work collaboratively with campus leaders and administrators.
Experience working with cross-organizational teams and developing effective and mutually beneficial relationships with campus partners.

Preferred qualifications
Knowledge of UC governance, organizational structures and relevant UC policies.
Knowledge of common academic information systems and campus-specific computer applications.
Demonstrated experience overseeing the design and construction of Library facilities, either renovation of existing spaces or new construction.
Experience managing capital projects.
Ability to implement organizational assessments and supervise program reviews.

Application instructions:
Apply link: https://apptrkr.com/2601181

Application Window
Open date: November 1st, 2021
Next review date: Monday, Jan 31, 2022 at 11:59pm (Pacific Time)
Apply by this date to ensure full consideration by the committee.
Final date: Monday, Jan 31, 2022 at 11:59pm (Pacific Time)
Applications will continue to be accepted until this date, but those received after the review date will only be considered if the position has not yet been filled.