Assessment Librarian - University of California Riverside
Location: USA - CA - Riverside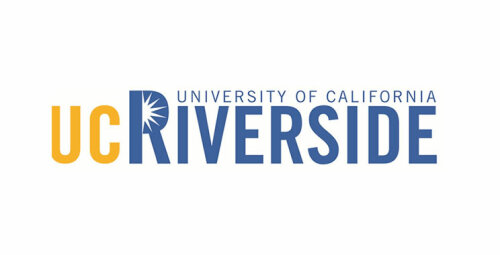 POSITION OVERVIEW
Position title: Assessment Librarian
Salary range: $60,116 - $144,822
Anticipated start: 9/18/2023
APPLICATION WINDOW
Open date: April 17, 2023
Next review date: Monday, Jun 19, 2023 at 11:59pm (Pacific Time)
Apply by this date to ensure full consideration by the committee.
Final date: Monday, Jun 19, 2023 at 11:59pm (Pacific Time)
Applications will continue to be accepted until this date, but those received after the review date will only be considered if the position has not yet been filled.
POSITION DESCRIPTION
Position Overview
Reporting to the Director of Teaching and Learning, the Assessment Librarian will be responsible for collaborating with faculty and peers to measure and continuously develop information literacy teaching and learning at the department, library, and campus levels. This encompasses assessment of activities and services that impact overall student success, including accreditation. Assessment activities will align with strategic initiatives, and the Assessment Librarian will use the found evidence to communicate the value and impact of the library's teaching and learning work to the broader campus.
Located an hour's drive to the east of Los Angeles, an hour west of Palm Springs and the Coachella Valley, an hour east of ocean beaches, ninety minutes north of San Diego, and an hour south of mountain ski resorts, UCR is located in an area of dramatic landscapes and rich cultural traditions. The University is a dynamic, aggressively developing land grant research institution dedicated to preparing its diverse student body to be successful competitors in the world marketplace of ideas.
Over the past few years, UCR has accumulated numerous accolades for its achievements. In 2022, it received the following rankings:
• No. 1 public university in the U.S. for social mobility four years in a row – U.S. News & World Report
• No. 1 for Hispanic enrollment among selective universities – Urban Institute
• No. 2 in the country for financial aid – Business Insider
• No. 2 in Entomology research in the world – Center for World University Rankings
• No. 3 in Hispanic STEM graduates in the nation – National Science Foundation
• No. 4 for Pell Grant student performance – Washington Monthly
• No. 9 among public universities for sustainability – Princeton Review
• No. 11 most diverse medical school – U.S. News
• Top 12 public university – Forbes "America's Best Value Colleges"
• No. 14 public university – CNBC "Colleges That Pay Off the Most"
• No. 20 public university – Princeton Review Best Schools for Making a Public Impact
• No. 31 in the world in plant and animal sciences – U.S. News & World Report
In addition, it has attracted faculty with some of the highest academic honors, including:
• 2 Nobel Prize Winners
• 2 Guggenheim Awards
• 4 UC University Professorships
• 11 Fulbright Scholars
• 28 National Academies Members
The UCR Library is a critical partner in preparing UCR's students to be globally competitive while simultaneously preparing them to be transformative leaders in the Inland Empire and beyond. The mission of the UCR Library is no less than to bring the world's information resources to the UCR community and to ensure that UCR students, faculty, and staff have the skills to fully exploit those resources to change the world for the better.
The UCR Library is a team of intensely collaborative, forward-thinking colleagues dedicated to providing exemplary services to our students, faculty, and community members in a rapidly evolving information environment. The successful candidate will be technologically-sophisticated; committed to problem-solving in local, regional, national, and international arenas; able to develop innovative solutions to complex problems; and a dynamic and effective leader.
The UCR Library is comprised of two facilities housing more than 4,900,000 volumes, 1,740,000 electronic books, 120,000 print and electronic journals, and 2,300,000 microforms. The Library provides services to more than 27,000 students and nearly 2,000 faculty and other academics in an institutional environment planning for and experiencing extensive growth. The successful candidate will join an enthusiastic staff of 100, including 36 FTE librarians and 65 FTE staff personnel as well as students, in building a research library of excellence within a dynamic and diverse university ranked among the top 50 in the nation. The UCR Library is a member of the Association of Research Libraries (ARL). Among the unique collections of the UCR Library is the Eaton Collection of Science Fiction and Fantasy, the Water Resources Collections & Archives, the Rupert Costo Library of the American Indian, the Paul Chou Collection of Chinese history and culture, the George Brown Papers, the Tomás Rivera Papers, and the Inland Empire Memories Initiative. Information about the UCR Library is available at http://library.ucr.edu.
The UCR Library is an integral part of the University of California library system. With collections totaling 40.8 million volumes, including 4.3 million digitized contents contributed to HathiTrust, UC's more than 100 libraries are surpassed in size on the American continent only by the Library of Congress collection. In addition, UC's California Digital Library (CDL) provides the core of the University's digital collections. CDL also assists UC to share resources and holdings more effectively, and provides leadership in applying technology to the development of library collections and services. Organizationally situated within the UC Office of the President, the CDL operates in close collaboration with all UC campuses and their libraries.
Key Responsibilities
•Design and implement a systematic assessment program to provide evidence on the effectiveness and impact of information literacy and student success measures in collaboration with colleagues, faculty, and staff.
•Provide expertise and consultation internal and external to the library in established and emerging assessment methods for teaching and learning work.
•Cultivate relationships with University partners such as Institutional Research, Evaluation and Assessment, and the Academic Resources Center to support evaluation activities.
•Participate in assessment activities related to accreditation, including the assessment of information literacy as a core competency within the Western Association of Schools and Colleges- Senior Colleges and Universities Section (WASC-SCUC).
•Collaborate with colleagues to integrate assessment findings into library work through evidence-based practice.
•Communicate assessment results to key stakeholders, including library colleagues, faculty, and campus administrators.
•Contribute to the development of reusable teaching tools (both digital and analog).
•Participate in departmental instructional rotations, reference support, projects, and service development.
•Contribute to DigiRef (the UC-wide consortium virtual reference service).
•Participate in ongoing communication through discussions and recommendations for purchases to Collection Strategies and Special Collections and University Archives as appropriate.
•Collaborate with colleagues across the library and the campus on student engagement activities.
•Independently and collaboratively participate in ongoing professional development.
UC professional librarians are academic appointees and are represented by an exclusive bargaining unit; The University Council-American Federation of Teachers (UC-AFT). This position is in the bargaining unit.
Appointment at rank of Assistant Librarian to Librarian - Potential Career depending upon qualifications and experience. Advancement through the librarian ranks at the University of California is through a series of structured, merit-based evaluations, occurring every two to three years, each of which includes substantial peer review.
Department: https://library.ucr.edu/
Application instructions:
This is a one-step application process. Please submit your résumé and a recruiter will review it and contact you if we are interested in your candidacy. A cover letter is not required. If we need a cover letter or writing sample, we will request it from you.